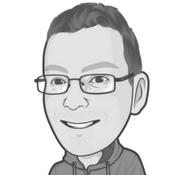 It's Friday 13th, and unluckily for you here I am popping up in your inbox again. Luckily for you, there is an enormous amount of social enterprise news to get your teeth into. The people who complain that this is too long are not going to be happy this week.
Enjoy your weekend – I'm off to see Blade Runner later.
---
Why Don't You Just Switch Off Your Television Set and Go Out and Do Something Less Boring Instead?
A headline for the younger readers there. You can't spend tomorrow on the sofa in your pyjamas I'm afraid, because it's Social Saturday. Events are taking place around the UK to raise awareness of social enterprise – handily the SEUK Cartography Department have been busy mapping them out for you.
---
Community Business (extended 12″ version) 
The deadline for applications to our Community Business Trade Up Programme has been extended to 1pm, Monday 16th October. If you're a community business or social enterprise focused on improving your local area, and based in England, apply quick for a six-month learning programme to help you grow sales & up to £10,000 grant.
---
So lush
Cosmetics firm Lush are offering grants of up to £10,000 to 'small, grassroots charities and campaign groups' working in the areas of animal protection, the environment and human rights.
---
"Oh Nicola Steuer"
Is the chant that will be ringing around the streets of Ipswich after SSE's very own managing director headlines at The Festival of Enterprise 2017 on Thursday 19th October. The day will also feature workshops, a pop-up market place and an opportunity to toast the latest Lloyds Bank Social Entrepreneurs Programme graduates from SSE East of England. What more could you ask for?
---
Espresso yourself
A pun that doesn't really work unless it was actually called an 'expresso' and we all know that people who call it that are the worst. (Actually, second worst. I spent two summers working on an ice cream stand and people that called Calippos 'Calypsos' are the worst).
Anyhow, SSE Fellow Eve Wagg and her organisation Well Grounded are recruiting for their next free Speciality Barista Traineeship. It's 8 weeks long, with a paid work placement and a guaranteed job on completion. Anyone who is unemployed, 18+ and looking for work can apply.
---
Responsible Finance
Unlikely to ever make it as a chapter in my autobiography, but instead the organisation organising the Citi Microentrepreneurship Awards 2016/17. It's a great opportunity for social entrepreneurs to secure both kudos and cash – there's a £7,500 prize available to an "outstanding" social entrepreneur with a clear social or environmental mission who has benefited from the support of a responsible finance provider.
---
Putting on a clinic
Kennedy Woods Architecture is offering two days of Design Consultation free of charge on 25th October and 1st November in Borough Market, London. They are particularly interested in working with social entrepreneurs that are stuck in some part of their design process may it be brand strategy, graphic identity, visualising company goals etc…
---
Remote Control
SSE student Lucy Elkin has  recently launched myworkhive, an online job board with social impact. The site focuses on remote working, i.e jobs that you can do from home (occasional trips to an office or to meetings still qualify…) A special offer for HIGSENFY readers: any charity or social enterprise can list any kind of remote/home based job vacancy (paid, volunteer, Trustee, full-time or part-time, freelance or permanent etc) for free on the site. If you email Lucy (lucy@myworkhive.com) she'll even put together an employer profile and job listing for you.
---
Navel-gazing (part one)
How horribly self-indulgent is this? I should be ashamed of myself for mentioning this here but I wrote a piece for tbd community about this newsletter and why it exists. Please note I did not write the introduction – I would never describe this hogwash as witty and entertaining.
Please don't be alarmed by the enormous photo
---
Navel-gazing (part two)
It gets worse. I also put together five reasons to attend our Third Sector Digital Leaders course. If you missed it, click the link below. It was a tough piece to write, I could probably list at least seventy five reasons to attend (and I still haven't turned off early bird booking).
---
Would you like £1000?
That's the question that the Young Funding Network would like to ask you. If you have a not-for-profit organisation working in London that's less than five years old then you can pitch for £1000 on 14th November at their Bright Ideas, Big Change event. You need to complete an application by this Sunday.
---
How about £2500?
If you have a social start up there is also the chance to pitch at the Emerge Conference in Oxford on 12th November. (Even if you don't win, everyone who pitches will get two tickets to the conference which is always worth attending). You need to apply by noon on Monday.
---
Separate elevate concentrate dominate and innovate
Not my words but the words of Snoop Dogg, who would be delighted to hear about Teach First's Innovation Award 2018. If you've got an idea that can either a) raise attainment of the lowest performing pupils or b) support pupil progression into employability in a variety of sectors then Teach First would like to hear from you. The award will enable up to five individuals to turn their ideas into action with a full-time salary and an intensive programme of technical training, supportive mentoring and expert advice to help them develop, pilot and scale their ideas.
Want to receive this in your inbox every Friday morning? It looks much prettier. Sign up here
What's on at SSE: