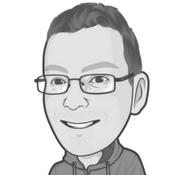 Because I'm not very attentive I failed to notice that Have I Got Social Enterprise News For You turned five a couple of weeks ago, so happy birthday to us. We're also almost coming up to 200 editions (this is no.195) so celebrations all round. In other birthday news my son turned two last week: we sang happy birthday and gave him a cake but he seems to have misinterpreted it slightly and is now going round asking people for 'happy cake'. I'm preparing for the imminent visit from social services.
Before we move onto the news, a very special public service announcement: today is Leave The Office Earlier Day. Go home and tell them that I gave you permission to. (Using my Derren Brown-like abilities I can confidently predict that as he reads this, our chief executive Ali is thinking to himself that it's not humanly possible for me to go home any earlier than I already do.)
Enjoy this week's news…
---
A shaggy tale
Let's start with some lovely news: SSE Fellow Marie Yates was recently nominated by fellow (?) Fellow Nicola Gothard for the first ever Purina BetterwithPets awards. Marie has now made it to the final five and travels to Barcelona for the final later this month. You can read more in Marie's excellent blog, which also discusses recently losing her dog Reggie.
---
Pieces of eight
The government recently called for views on it can work with and for civil society to tackle challenges and unlock opportunities to build a stronger society now and in the future and SSE has responded with 'eight ways we want government to support social entrepreneurs'.
---
Single shot
Massive congratulations to SSE Fellow Cemal Ezel who just picked up a huge $350,000 prize for his organisation Change Please by winning the 2018 Chivas Venture award at glittering ceremony in Amsterdam (which you can watch here). It was a star studded event, featuring Richard Ayoade and Chelsea player Willian (a joke that's at least five years past its sell by date there…).
---
Double shot
SSE Fellow Eve Wagg has two open vacancies at her social enterprise Well Grounded, which works to place people within the speciality coffee industry. Eve is looking for a Coffee Champion to assist in delivering training programmes and running Well Grounded's training Academy, and also for a Project & Progressions Co-ordinator to will lead on co-ordinating programmes with a focus on the recruitment of learners onto training programmes.
---
And another job
Also recruiting are the Euclid Network who are after a Policy & Project Officer (Social Enterprise). The job is an opportunity to work both on supporting real-life social entrepreneurs and the wider ecosystem (policy, markets, social investment). The role is based in London until 2019 when there would be the option to transfer to The Hague. Yep, Brexit is leading to a Policy & Project Officer (Social Enterprise) brain drain…
---
Once you pop you can't stop
Camden Council have two vacant properties that can be used by entrepreneurs, artists and community groups as pop up shops – one in Gospel Oak and one in Kentish Town. There is no cost and premises can be used for anything between three days and three months.
---
From our Welsh correspondent 
The Wales Start-Up awards are open for applications and one of the categories is Social Enterprise Start-Up. The judges are looking for 'new businesses that have taken on social investment to break new ground either in delivering a new service, creating new models of delivery or breaking into new markets'.
---
Over to Portugal
SSE Fellow Bruno Lacey is relocating to Lisbon next year and looking to expand his social enterprise Urban Growth, creating community gardens and encouraging healthy lifestyles across the city. He's now looking to connect with any social entrepreneurs there who may want to collaborate – if you are based in Lisbon or know someone who is then please put them in touch with Bruno via his website
---
Arm wrestling with Chas and Dave. Youth hosteling with Chris Eubank.
Airbnb have extended their Social Impact Experiences scheme across the whole UK, allowing charities and CICs to promote activities and take payment with no listing or transaction fees. There must be loads of social enterprises with activities that they can promote.
---
Finally: Bullshit jobs and awful management
No, I did not copy that from the 'About Us' page of the SSE website. Have some respect, it would be at most only half true. It's actually a book by David Graeber, which proposes that 'many of us are toiling in dummy jobs with no ostensible purpose'. RSA's Benedict Dellot has written a very interesting piece about the book.
---
Want to receive this in your inbox every Friday morning? It looks much prettier. Sign up here
What's on at SSE: