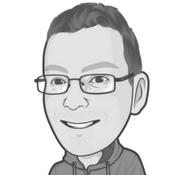 I've got to be on my best behaviour with this week's newsletter because I've got a new boss starting on Monday. I need to make sure I get off on the right foot and give him the impression that I do some work. I've already got a foolproof plan for his first week in the office: any time he asks me a question I'm just going look at him with a pained expression and say "Sorry boss, I'd love to help but I'm just really busy at the moment, can I get back to you on that once things have died down?". Then I'm going to print something. Nothing says 'I'm busy' like printing something. I might even swear at the printer to show that I'm really, really busy printing important documents but the printer is slowing me down.
Having said that, my diary is looking fairy empty next week. Shout if you fancy heading to the pub at 4pm one day for a 'meeting' and for me to moan about my new boss…
---
Flog it
My job title is officially 'sales and marketing manager' so I suppose I'd better do something to meet my job description. This week, I'm selling places on next Tuesday's 'How to Network Successfully' workshop – because it's the first time we've run it all places are just £50 and we'll even throw in lunch. It's a really practical day and you'll leave with an elevator pitch and an action plan. Can't say fairer than that.
---
Small is beautiful
A lot to agree with in Anne-Marie Slaughter's article 'Thinking big for social enterprise can mean staying small' which reflects on some of the discussions at the recent Skoll World Forum. 'Social entrepreneurship is just one subset of a much larger civil society. But a thriving ecosystem of social enterprise cannot borrow wholesale from the capitalist playbook.' Quite.
---
God's own county
SSE Fellow Rob Brown of Scarborough & Ryedale Community Cycling has organised a Community ride 'The Final Mile' on 5th May as part of the Tour de Yorkshire Weekend. Over 200 riders aged from 1 – 102 (including SSE Yorkshire, Humber and North East CEO Sue Osbourne) will be taking part. If you'd like to get in the saddle and ride with them, or if you'd simply like to turn up and cheer them on contact Rob using the details below.
---
I'm also a mento for the kids. You know, a mento… a role model.
Have you ever fancied being a mentor? We've partnered with Nama Women, based in the United Arab Emirates to deliver the Badiri Social Entrepreneurship Programme, starting in July. We're now looking for 10-20 people to mentor 20 women who will be part of the programme. If you can offer 4 virtual mentoring sessions between July-December 2018 then please apply! There will be training in London in June & you will meet the entrepreneurs at an induction in July.
---
Million dollar question
Is social investment perpetuating or challenging inequality and discrimination? I don't know, I'm too busy printing things to think about that. Luckily Owen Dowsett from The Centre for Social Justice Innovation, Dartington Hall Trust has done some actual work and can give you the answer.
---
To me, to you
Think of great double acts and who do you come up with? Simon and Garfunkel. Sonny and Cher. Daft Punk. All of them legends in their own time, but can they compete with the new kids on the block? Straight out of London, ladies and gentleman, it's Steuer and Wilson, SSE's very own answer to The Chuckle Brothers. They've both been busy being interviewed for Rank and File, a magazine for purpose led entrepreneurs.
In Piloting Change our ceo Ali talks about match trading, a new funding option for social entrepreneurs developed by SSE.
Meanwhile, managing director Nicola gives an insider's look at SSE's impact measurement process. The full article is behind a paywall but readers of HIGSENFY can subscribe for a free 90 day trial using the code SSE2018 at the link below.
---
Calling Richard
If you want to get my attention and get something included in this newsletter opening your email with 'David, can you help me give everyone the clap?' is a good way to do it. And that's exactly what SSE Fellow Helen James did. She's talking about a thunderclap, of course. Helen is up for a Virgin Media Business award – you can help her amplify her campaign on social media by backing her Thunderclap or you can vote for her to win the award by clicking the link below. Helen's organisation Nutriri* promotes mindful eating and campaigns to end weight stigma and prevent disordered eating.
---
Help Breadwinners win the bread
Also up for an award is SSE Fellow Marika Chaplais, selected as one of the top five Lottery funded projects in London and in the race to win £50,000. By voting for them you will support them to continue their work with refugees, and expand existing services to work with vulnerable children seeking asylum. to support them make a real difference to refugees and young asylum seekers.
---
Turning over a new leaf
A headline that works on so many levels for this story it's unreal: SSE Dartington's Sheena Leaf has contributed a chapter to 'Life Beyond Crime: What do those at risk of offending, prisoners and ex-offenders need to learn?' a new book featuring more than sixty contributors. Sheena writes with great conviction about the contribution of social entrepreneurs to helping people turn their lives around, some of them ex-offenders themselves.
---
Homes under the social enterprise hammer
Now here's an idea to get behind: a social enterprise estate agency. Brother and sister team Toby and Tessa Gooding have launched Urban Patchwork, based in SE London and using the majority of their profits for homeless housing and support. Neat.
---
Around the world (in less than 80 days)
Applications for next year's Winston Churchill Fellowship opened today. It's an opportunity to expand your professional and personal horizons by travelling abroad for up to two months, researching innovative practice on a topic of your choice.
---
Funding opp
I bookmarked Citybridge Trust's website earlier this week and now I have no idea why. They may have announced new funding, they may not have. It's that level of detail you signed up for when you subscribed to this newsletter isn't it?  One thing is for sure though – organisations based in London can apply for their Bridging Divides scheme, which provides funding across three areas: Connecting the Capital, Positive Transitions, and Advice and Support.
---
Finally…
SSE Fellow Mariama Kamara has launched a brand new website for her organisation Smiling Through Light and very swish it is too. Smiling Through Light work with a network of women to provide clean, reliable & sustainable energy in Sierra Leone and Africa more widely through the sales of solar products. They've also launched Beam Talks, a UK initiative which aims to inspire young women by highlighting different job sectors amongst Sierra Leoneans in the UK.
---
Want to receive this in your inbox every Friday morning? It looks much prettier. Sign up here
What's on at SSE: