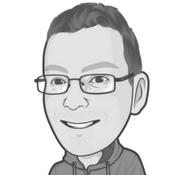 Greetings, newsletter reader. How has your week been? I was up in Manchester for the Locality conference – it was lovely to meet some of you there.
It does mean that I've had a bit of a quiet week with not much to shout about. Also the internet in the office is so slow today that just typing out this intro has taken about thirty minutes. So let's just crack on with the news…
---
You will not believe what happened next
Congratulations to Cemal Ezel of Change Please who last night picked up our 2017 social entrepreneur of the year award and a prize of £10,000. But there was something of a twist to proceedings…
---
Something to fill the time before you go to the pub
A huge thank you to the 400 or so people who have completed this year's training survey already, we're well on course for a record response. Still, it's only about 5% of the number of people who receive this newsletter each week so there is still some work to be done. It doesn't matter who you work for- if you are potentially interested in coming on a training course at SSE in the future please complete it. On average it's taking people 8 minutes so if you start it a 4:52 pm that will nicely fill the last few minutes of the week…
---
I guess now it's time that you came tech for good
Comic Relief have opened applications to Tech for Good 2018 and 'inviting proposals to develop or scale web, mobile or internet based technologies which deliver new or improved services to beneficiaries' – 12 digital projects will each be funded with grants of up to £47,000. Deadline is midday, 20th December.
---
Stat attack
Statistics get a bad rap. Probably that Mark Twain quote: lies, damn lies and statistics. Doing their bit to turn the tide are the Royal Statistical Society, who are looking for third sector organisations to be partnered with volunteer statisticians. It sounds well worth checking out.
---
Not jealous at all. Really. 
What do you do once you've become a Fellow of SSE and successfully established a social enterprise? If you are Barry Allard and his partner Katia you travel the world exploring global social enterprise and set up a blog called The Gold In You documenting your adventures. So far they've visited Japan and Thailand. Certainly beats my trip to Bournemouth last weekend…
---
Experiences distilled from a project that should be actively taken into account in future projects.
The dictionary definition of 'lessons learned', which forms part of the title of 'Lessons Learned: Getting Social' by PwC, one of our longest standing funders. It tells the story of how the PwC Social Entrepreneurs' Club has supported 485 social enterprises from across the UK, with the help of more than 600 PwC volunteers. That's some interesting stuff in there, particularly around mentoring.
---
Bringing the people together. Via fungi. 
Who knew mushrooms could be so magic? If you've got an idea for project that brings people together through activities that connect their community and celebrate UK native wildflowers, plants or fungi then take a look at the Grow Wild fund; grants of £2,000 – £4,000 are available.
---
Beer and social issues. 
Do you like beer and talking about social issues? Well then, Beer Here are hosting 'Greater [than] London' at Grow Hackney on Tuesday 28th November to explore the complexities of a divided country and to celebrate what makes the rest of the UK outside of London so great. Should be a short conversation. (Go on, email me…I'm ready.)
---
Vote for an SSE Fellow (part one)
SSE Fellow Joanna Bevan and her organisation Speak Street are up for Best Charity Film at the Charity Film Awards. You can watch the film and vote for Joanna by clicking the link below.
---
Vote for an SSE Fellow (part two) 
Finally, a whole host of SSE students and Fellows are in the running for a grant from the Aviva Community Fund. There are too many to list here so I've combined them into one blog post – have a read through and if you'd like to vote for one, some or all of them you need to do so by Tuesday.
Want to receive this in your inbox every Friday morning? It looks much prettier. Sign up here
What's on at SSE: