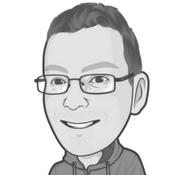 Today is Ask A Stupid Question Day (click the link, I'm not making it up). "What's that?", I hear you ask. (I will not pass judgement on whether that is a stupid question or not). Well, it's a day designed to encourage pupils to ask more questions in the classroom and not be afraid of looking stupid. So, take your seats because class is in session…
---
What does the early-bird catch? 
Traditionally, the answer to this question is 'the worm'. According to a Google search the first recorded use of the saying is in in John Ray's "A collection of English proverbs 1670, 1678: "The early bird catcheth the worm."
More recently, the phrase has been appropriated by marketeers to denote a reward or saving when purchasing something early. For example, where you to purchase a place on our Third Sector Digital Leaders course by the end of the day you would save £100 on the standard rate. That sounds like a good thing.
Book your early-bird place here. 
---
What's the best film out at the moment?
I don't know, I haven't been to the cinema in ages. I'm not a huge fan of going to the cinema, being surrounded by people masticating noisily isn't really my thing. Good news though, because you can watch Local Food Links' brand new film from the comfort of your living room.
---
What is the plural of platypus? Platypuses or platypi? 
The plural of platypus is platypuses. A group of platypuses is a puddle, interestingly enough. Luckily, there is only one Platypus Digital and they are currently looking for people to sign up to 'Control R', a free digital marketing training tailored for charities and nonprofits. It takes the form of seven weekly webinars.
---
Is it true that age is just a number? 
I guess so, yeah. Time is an arbitrary concept after all. One person who certainly doesn't subscribe to the standard rules of time is Klaudia Mitura of Employability Town CIC: she's running a programme called 'Erasmus for Young Entrepreneurs' but there are no age boundaries. The programme gives startups the chance to learn from experienced entrepreneurs running small businesses in Europe by participating in 1 to 6 months cross-border exchange.
---
What should I do on Tuesday?
Come to our Sources of Funding for Charities and Social Enterprises workshop.
---
Do you know anyone who won an award at the Third Sector Awards this year?
I do actually, thank you for asking. On Road Media picked up the 'Small Charity, Big Achiever' award for its work delivering All About Trans, a programme to transform the visibility and portrayal of transgender people in the UK media. On Road was founded by SSE Fellow Nathalie McDermott and its chair of the board is my colleague Amy Barbor.
---
Can you help me find a new job?
That depends very much on the type of work that you are looking for. I do know that SSE Fellow Whitney Iles is looking for a Specialist Case Manager to work for her organisation Project 507 in Essex. They are looking someone with experience in case management, working to get young people into employment, education and training and a knowledge of Essex.
Apply here (be quick, the deadline is Sunday).
---
Can you help me find a voluntary board position for a youth organisation based in London? 
A very precise question, but luckily I am able to help you with this one. Young Futures, whose chief executive Osman Jama is a regular speaker at SSE, are looking for a number of new board members, particularly if you have experience in one of the following areas: (a). Educational research (b). Policy (c). Social media & campaigning (d). Mental health.
---
Is Friday the new Saturday? 
As previously discussed, time is a human concept so it can be if you want it to be. For example, SSE Fellow Rebecca White is running a Social Saturday event in Norwich on Friday 13th October. The event features number of inspiring social entrepreneurs, local authority champions of social value as well as SSE's very own Digby Chacksfield. If you go along, you'll even get a free lunch.
---
I've got some spare cash. Can you help me spend it? 
What a delightful position to find yourself in. I'd recommend that you give it to SSE Fellow Rachel Jones-Wild's crowdfunding campaign. Her organisation Mindful Therapies hopes to raise £5000 to renovate a brand new premises in Newcastle city centre, allowing them to create a mindfulness hub in the heart of Newcastle.
---
This whole newsletter is a little odd. Did you leave writing it until the last minute and have a panic about what you were going to do for it?
Yes.
Want to receive this in your inbox every Friday morning? It looks much prettier. Sign up here
What's on at SSE:
Sources of Funding, London, 3rd October
Writing Successful Bids, London, 10th October
Third Sector Digital Leaders, London, starts 25th October
Developing a Fundraising Strategy, London, 3rd November
Working with Corporates, London, 20th November