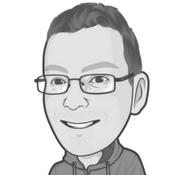 A rare afternoon outing for Have I Got Social Enterprise News For You for no reason other than I'm late writing it and I've been out for lunch which added a further delay. I'll be honest, it's a miracle that you're reading it as this falls very much into my 'winding down for the weekend time'. Friday afternoon is usually devoted to texting my wife telling her that I might be going for a pint after work but it will definitely only be one. It has never only been one, but it's a charade we like to go through.
No edition next week as I'm moving house – goodbye to the bars and clubs of trendy Peckham, hello to the highchair filled restaurants of family friendly Honor Oak. Next stop the retirement home!
Enjoy the news…
---
There must be a better headline than 'Girl Power' for this story but I can't think of one
Yesterday was International Women's Day so it seems appropriate to start with a remarkable story about SSE Fellow Fiona Broadfoot, who waived her rights to anonymity to spearhead a legal challenge at the High Court to prevent the criminal records of sex workers being revealed to employers. You can read more about the story here.
Fiona has now established a social enterprise "Build a Girl' which aims to build the self-esteem and aspirations of potentially vulnerable, young girls. They are currently crowdfunding as they hope to put on a show of 'Alice in Wonderland' with the girls and any remaining funds will be put back into the enterprise to carry on their work.
---
Fishy business
A super story from last week with the launch of a social enterprise fish and chip shop in Chelmlsey Wood, near Solihull. A good opportunity to share one the greatest jokes of all time:
What's a nuclear scientist's favourite dinner? Fission chips.
---
Open sesame 
We've opened applications to our Lloyds Bank and Bank of Scotland Social Entrepreneurs Programme 2018 – if you've got a social enterprise that you want to start or scale then check it out. There are three levels of support available: start up, trade up and scale up. We're running taster sessions across the country over the coming weeks.
---
Boss news, la 
Exciting times as we are taking our Replication and Social Franchising course to Liverpool this autumn. Over six days in September and October we will provide you with knowledge underpinning the principles of replication and the practical tools that you need to replicate and grow your organisation – it's a cracking course, come along if you can.
---
Chorlton vs Homelessness
SSE Fellow Adele Jordan is hosting two film screenings on March 15th & 22nd in Chorlton, featuring homeless individuals speaking about their experiences. The awareness of the critical and complex situations surrounding homelessness will also be discussed in Q&As afterwards and Adele urges everyone who is unfamiliar with the issues to attend.
---
Lift off
Launch22 have opened applications for their fully-funded Launch22 incubator, and are looking for applicants to take part in this 3-month in Kings Cross, designed to build viable start-ups. Each applicant will have the opportunity to build their networks, pitch to investors and develop business skills within a free programme of workshops, events and more aimed at people who have faced barriers to work.
---
Holiday bucket list
Airbnb have launched 'Social Impact Experiences', an opportunity for registered charities to advertise events and activities for free and (hopefully) engage with visitors to the area. I've only had a quick glance but it looks worth further investigation. I might throw our Developing a Fundraising Strategy course up there, the perfect holiday in London activity if you happen to be here on 20th March.
Check out the Airbnb stuff here
---
The City of Dreaming Hires
Skoll Centre in Oxford are looking for a Deputy Director on a one year fixed term contract to 'play a central role in further developing the Skoll Centre for Entrepreneurship as Oxford University's leading institution for applied social impact teaching, training and research'. Be quick if you want to apply though, the deadline is midday on Monday.
---
Finding Netherland
If you fancy a trip to the Netherlands this spring the Euclid Summit 2018 takes place in The Hague on 11th and 12th April. It's a great opportunity to to grow your international network, find potential partners for EU projects, and learn from the brightest ideas around Europe. Tickets for charities and social enterprises are a very reasonable €165.
---
Virtual hug
Ethic Digital are hosting 'Embracing Digital in the Voluntary Sector', a free event in London on April 27th. They'll be discussing the importance of digital for your organisation, and give you top tips on how to effectively use digital for your organisation and the latest trends and technologies impacting the sector.
---
Something for the weekend? 
Power to Change are holding Community Business Weekend over 4th – 7th May to celebrate the 7000 community businesses across the country; last year more than 150 independent events took place attracting nearly 12,000 visitors in total. If you'd like to know more you can register for a free resource and planning pack clicking the link below.
---
Represent
A couple of jobs with SSE Dartington, who are looking for two part-time partnership development associates, one covering Bristol and one covering Devon and Somerset. Both roles involve promoting the school – represent SSE Dartington at events, taster days and meetings as well as developing and nurturing strong relationships partners and potential partners.
---
Do it for the future
SSE Fellow Henry Greenwood is crowdfunding for the pilot of a new project that his organisation Green Schools Project is running, the Social Business Challenge. The programme aims to introduce secondary school children to the world of social business; they will be going into schools to teach 14-17 year olds about social enterprise and set them a challenge to come up with a business solution to an environmental problem.
---
An alternative to two weeks in Spain this summer
Social Starters are looking for experienced business professionals to volunteer and undertake a short term volunteer placement with a social purpose organisation this summer to share skills, learn about social enterprise and leave a lasting impact. It doesn't matter whether you have 3 hours a week or can give up to 5 days a week, you just need to be able to commit to at least 10 out of the 12 weeks during the programme period. The deadline to apply is Sunday.
---
Reach out
A late reminder that next week SSE Fellow Jon Johnson is hosting 'Re-inventing Eco/Affordable Community Housing', a conference in Sheffield to address the broken housing market. There is a super lineup of speakers; the event takes place from 9am – 4pm next Thursday at the St Mary's Conference Centre.
---
For your aural pleasure
Finally, a shout out to the Social Good Podcast, hosted by Rhys Morgan. The show interviews people from around the social enterprise sector; the latest pod features Unltd head honcho Mark Norbury. Give it a listen on your way home this evening.
Want to receive this in your inbox every Friday morning? It looks much prettier. Sign up here
What's on at SSE: