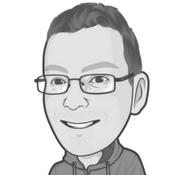 Uproar on time-wasting social media platform Twitter this week as the people at the top decided that tweets would now be 280 characters instead of 140 characters. "This is the worst idea ever" cried one user. "Literally the worst decision in history" bawled another. Because it turns out that people like brevity. Things should be short, concise and to the point.
This applies to social enterprise newsletters too. People are too busy to wade through waffle and irrelevance, they want someone to cut through the noise and serve them their news without grandiloquent words and ornate language. Have I Got Social Enterprise News For You is a firm believer in this, it runs through us like a stick of rock.  So for simple, direct social enterprise news we recommend you sign up to Pioneer Post's succinct and rather excellent digest.
Enjoy this week's news…
---
Starter for five
It's the time of year when we launch our annual training survey. This year's focus is very much on where people want training to take place as we look to roll more courses out of London in 2018. Your opinions are very much valued so if you can spare 10 minutes or so to complete it we would be hugely appreciative. Three people who complete the survey will win a £50 John Lewis voucher, just in time for Christmas.
---
Ever wondered what a vibrant economy looks like?
I'm not sure if you can anthropomorphise a vibrant economy, but if you could I reckon it would look much like the CEO of our West Midlands school, Charles Rapson.
---
Congratulations to EU
Huge congratulations to SSE Fellow Jem Stein and his organisation The Bike Project for picking up the Impact Prize at the 2017 European Social Innovation Competition. The Bike Project refurbishes second hand bikes to donate to refugees and asylum-seekers, tackling the issue of lack of mobility and contributing to users' independence and securing access to services.
---
And to you Jon
Jem isn't the only SSE Fellow picking up the plaudits; Jon Johnson won Social Entrepreneur of the Year at the Social Enterprise Yorkshire and the Humber Awards in Sheffield for work on REACH affordable eco-homes and Sheffied Social Enterprise Network.
---
One for the artists among you
Sky Arts are offering grants of between £5000 and £50,000 to individuals and organisations that 'create a piece of work which says something important about what it will mean to be British after we leave the European Union.'  It's an interesting scheme, worth checking out.
---
Reach out (reach out for me)
So sang the Four Tops way back in 1966, a curiously prescient forewarning of The Reach Fund, a new two year grant programme from Social Investment Business and Access. Grants of £5,000 to £15,000 are available to charities and social enterprises to help them raise social investment.
---
Remake yourself
A cracking job opportunity with Remade in Edinburgh, set up by SSE Fellow and social entrepreneur of the year Sophie Unwin. Sophie is moving on to work on a global franchise of the remakery model and so needs a chief executive to take her place in Edinburgh. Deadline for applications is 12 noon Friday 17th November.
---
#hashtag
Hashtag fiends SEUK are running a #WhoKnew campaign for #SocialEnterpriseDay next Thursday 16th November. The campaign is designed to allow social enterprises from across different sectors to raise their voices and share some of the inspiring things they're doing with a global audience using #WhoKnew to raise awareness of their work.
---
Pick up a bottle of Quentin
Apparently a Quentin is cockney rhyming slang for wine. (Quentin Tarantino = vino). I have lived in London for about fifteen years of my life and have never heard anyone say this. Anyhow, for all the great things that London is know for producing wine isn't one of them. This could be about to change, as SSE Fellow Sarah Vaughan-Roberts ramps up production at Forty Hall Vineyard, based in Enfield. If you're looking for an excellent social enterprise Christmas gift they've just launched their 2015 Vintage London Sparkling Brut (which is also vegan and organic).
---
Greens Greens Nothing But Greens
SSE Fellow and jolly nice guy Oliver O'Dell is crowdfunding for Smart Greens UK, a horticultural social enterprise in Oxfordshire. Oliver wants to introduce Aquaponics: leafy greens are grown alongside fish who provide all of the nutrients that would otherwise be found in the ground. There are some cool rewards – £500 for a team building day for ten people is a steal.
Want to receive this in your inbox every Friday morning? It looks much prettier. Sign up here
What's on at SSE: