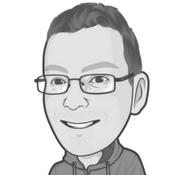 Yep, today is Star Wars Day. Fortunately for you I watched Star Wars far too long ago to laden this newsletter with too many bad puns and quips about Jedis and Darth Vader so you've had a luck escape. My own appreciation of the Star Wars series was somewhat tainted when I forced my Dad to come and watch 'The Phantom Menace' in New York with me for us to sit there for two hours suffering the horror of Jar Jar Binks. Because I'd made such a big deal about going to see it I then pretended that I'd really enjoyed the film – I'm pretty sure Dad made a mental note that day to cut me out of his will and leave it to a donkey sanctuary instead.
On with the news…
---
May the force be with you 
Go on, I'm allowed one. Hopefully you won't need any Jedi mind tricks if you decide to apply to Skipton Building Society's Grassroots Giving Fund which has just opened for applications. Community groups can apply for 'a £500 pot to help build a brighter future in their local communities'. It's meant for organisations who only have limited access to other funding so registered charities are not allowed to apply.
---
Paging Mystic Meg
For the past twelve months Civil Society Futures have been conducting an inquiry into the future of civil society in England. So far they've spoken to more than 1500 people and have just released the initial findings. It makes really interesting reading, particularly around how charities and social enterprises need to find their place in an increasingly fractured society.
---
Spilling the beans
A cracking article in the Independent about SSE Fellow Eve Wagg and her social enterprise Well Grounded, a speciality coffee academy working to get people into employment in the coffee industry.
---
We're going to need a bigger float
Power to Change have secured a community business float at London Pride 2018 and are now running two competitions to help make it a success: you can put your design skills to the test and enter to decorate the float or if you are feeling a bit more lively you can enter to perform on the day. Both winners will receive up to ten wristbands for the day.
---
Something for the weekend
A big bank holiday for SSE Fellow Sam Leech who is opening the doors to Spark: York, a new community project and home to twenty-four of York's best start ups and social enterprises. Sam is using upcycled shipping containers in the Picadilly neighbourhood of York and they've got a packed series of events starting tonight to mark the launch. If you're in the area check it out.
---
With a hackneyed representation of hipsters
If you are a start up in East London then climb off your unicycle, put down your avocado latte and take a look at The Allia Serious Impact Incubator. It's a free nine month programme for entrepreneurs living, developing a business or creating opportunities locally in east London. You'll be provided with office space, connections and support to get investment ready and scale. Allia are hosting a Discovery Session on 16th May or you can find out more by clicking the link below.
---
Down with the kids
SSE Fellow Suzi Godson and her organisation MeeTwo Education are launching a high quality one-off magazine that will be distributed free to UK schools with a reach of 100,000 students and teachers. If you have a product or service that could benefit young people and want to reach 100,000 of them they are selling a limited number of single and double page 120x170mm adverts – email info@meetwo.co.uk for details and quote TEENAGE MENTAL HEALTH for a 25% discount.
Alternatively, you can learn more about the magazine and back their Kickstarter campaign below.
---
123 it's easy as…CBT?
Are you a qualified CBT practitioner? If so, then read on because SSE Fellow Martin Hogg is looking for full time and part time CBT counsellor's to work with young people 14-25 years old in Birmingham at Citizen Coaching CIC. Citizen Coaching is an established Social Enterprise with 12 year's experience of delivering high quality counselling and personal development services to adults and young people.
---
Could be good, could be rubbish
I spotted this on Twitter last night and thought it looked handy although I've not had a chance to go through it all: Triple Crown Leadership have put together a list of resources for social entrepreneurs. It has an international focus but looks like it could be useful.
---
Back to school
Ubele are looking for participants on their European Summer School. Taking place in Berlin and Amsterdam the theme is 'Towards Resilient Communities' and will provide training in community leadership and capacity building to small, mainly BME organisations. Participants are asked to pay a £100 admin fee but all flights, accommodation food and training costs will be covered. The deadline to apply is May 11th.
---
Finally…
Some good ideas in 'From planking to pizzas: the new rules for a successful meeting'. I'm a big fan of "walk out of a meeting or drop off a call as soon as it is obvious you aren't adding value". I'll be in some short meetings from now on…
Want to receive this in your inbox every Friday morning? It looks much prettier. Sign up here
What's on at SSE: