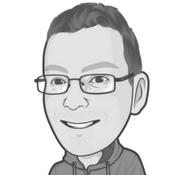 No messing around with this week's newsletter because I'm on annual leave from 12:30pm today for ten days and my to-do list is rivalling the entire Harry Potter series in length. And yes, 'set smug out of office message' is item number one on the list. I'll probably then just red flag everything else on the to-do list and go away and hope that nobody notices.
This means that there will be no newsletter next week. If you've got any news in the meantime tweet it over to our crack social media team (@schsocent) and they'll give it a retweet.
Have a good few weeks
---
Chain reaction
Nothing gets the juices flowing like a mention of the phrase 'supply-chain' and luckily for you I've got not one but two stories for this week. First up, SSE Fellow and founder of Change Please Cemal Ezel talks to Pioneers Post about how to have the most ethical supply chain in your market.
You can procure (ba dum tish) the article here
---
Chain gang
Next, a cracking example of three not for profits (two of which are social enterprises) working together as Belu Water, Graduate Planet and the Heart of England Community Energy team up to create a heady mix of water, energy and ethics.
---
Money money money
Are you an existing community business in England? Are you looking for funding and support to make your business more sustainable? Well then step this way because Power to Change's community business fund is open to applications. Grants of between £50,000 and £300,000 are available – the deadline to apply is noon on May 22nd.
---
Just capital
A run of London-centric news I'm afraid. As ever, I can only put in the things that people send me so if you're outside of London and want to see more news send it my way…
On 6th June NBCUniversal's senior Human Resources experts will be volunteering their professional skills in a half day pro bono consulting event for non-profit and social good organisations in London. It's an opportunity for organisations to work 1:1 with senior HR leaders to address key HR challenges, brainstorm creative solutions, and walk away with clear next steps to overcome them.
---
Chit chat
Also donating their expertise are PwC's Digital Private Business Team, who will be offering free health checks to social enterprises at their More London offices (next to SSE HQ) on the afternoon of 18th May. It's a chance to opportunity to sit down with a member of PwC's Digital Private Business team and talk through topics you know are important but may keep slipping down the ever-growing to do list. (So all of them).
---
Space filler
Does your social enterprise aim to support people to gain skills and move towards employment? Are you looking for a central London space to run your activities from ? A charity in London is looking for another charity or social enterprise to share a space currently available in central London. The space can't be used for retail, but would be ideal for a workshop or studio, or possibly an office. For more information, contact Amy on amy.kimbangi@mungos.org
---
Doing the Lambeth Walk
Hatch Enterprise are now accepting applications for the Incubator Programme commencing in June – entrepreneurs aged between 18 – 30 & living in Lambeth will receive an 85% discount on the course fee (instead of full price of £949). You'll receive twelve weeks of expert support, one to one mentor advice and join a cohort of innovative & exciting entrepreneurs. You'll also have the opportunity to pitch for £500 and free coworking space.
---
Mae'r pennawd hwn yn Gymraeg
Let's head down the M4 to Wales now, where the SE-Assist programme is open for applications. Social enterprises can access funding and support from large businesses in the form of an interest free loan (of between £10,000 to £30,000) and access to a bank of experts and mentors. Applications are open until 18th May.
---
Big data
NCVO published the UK Civil Society Almanac 2018 this week (you can find the whole thing here). What is the Almanac? According to the authors it's 'the definitive reference publication for anybody interested in the voluntary sector, and its role in civil society'. Which I'm guessing is you. But you're busy, it's Friday, and let's be honest, you just want to skim read the highlights.
Luckily, Dave Ainsworth has them here.
---
Say Cheese
SSE Fellow Nina Emett and her organisation FotoDocument are looking for entries to the Marilyn Stafford FotoReportage Award, granted annually to a professional woman photographer towards the initiation or completion of a compelling and cohesive documentary photo essay which addresses an important social, environmental, economic or cultural issue, whether local or global.
One overall winner will receive £2000 and there will be two runner up prizes of £500. Entries need to be in by 18th May.
You can find out a lot more here
---
Finally, it's… oh good, more about GDPR
Said nobody, ever. But if you've received an email from your local SSE school recently asking you to update your profile settings we'd love it if you could. Ignore everything else, that's fine (and the policy that I've been largely employing), just don't ignore us. Because we'll cry.
Want to receive this in your inbox every Friday morning? It looks much prettier. Sign up here
What's on at SSE: