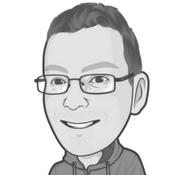 Yin: we had our staff away day this week and spent the day pursuing extremely wholesome activities – we did a raw cooking* class and then spent the afternoon doing yoga and meditating. (*raw cooking involves no actual cooking. Mainly chopping).
Yang: The day finished at 5pm. By 9pm I had consumed four pints of lager and a large McChicken sandwich meal with a strawberry milkshake.
I'll leave it to you to decide which was more enjoyable…
Enjoy this week's news.
---
Read all about it
SSE Fellow and founder of Enabling Enterprise Tom Ravenscroft has just published a book. 'The Missing Piece: The Essential Skills that Education Forgot' draws on Tom's experience working in over 250 primary and secondary schools and documents the work of Enabling Enterprise, what they've learnt from brilliant schools, and what it would take to ensure that every student builds the essential skills to succeed. It's already gathering five star reviews on Amazon…
---
Nothing ventured, nothing gained
Chivas whisky are once again looking for social entrepreneurs to apply to 'The Venture', a $1 million fund which aims to reward entrepreneurs who are using business as a way of improving lives and tackling specific environmental or social challenges. If you'd like to apply the deadline is 9am on October 30th.
---
Hello Skelmersdale
Mind control, yogic flying and roundabouts – it's all going off in the Lancashire town of Skelmersdale. But is the Skem ready for SSE? We're about to find out as SSE North West will be delivering the Well Skelmersdale Social Innovators Start Up Programme there next year. It's a fully funded fourteen day programme for people in Skelmersdale with the beginnings of an organisation or idea that could improve a community or tackle a social issue. Deadline to apply is November 17th.
---
Congratulations and jubilations
Congratulations to SSE Fellow Suzi Godson whose organisation MeeTwo has been identified as one of the 100 most important innovations in education in the world by education charity HundrED. MeeTwo is an app which enables teenagers to safely and anonymously ask questions, share advice and use their experience to help others.
---
Art Attack
SSE Fellow Madeline Alterman of Artbox is hosting Poster Sale, an exhibition of A3 sized art by internationally acclaimed artists as well as the artists at Artbox. It's on for only one night on Thursday 2nd November at the Cello Factory in Waterloo. A great chance to see (and buy) a bargain piece of art!
---
It's a deal, it's a steal, it's the sale of the…
Up to you to complete the line. No room for profanity in this newsletter. I was sent a link for free tickets to The Business Show in London on November 16th – 17th and it doesn't appear to be limited in any way. No idea if the event is any good, but it's apparently 'packed full of the very best speakers, features, innovations, education and opportunities in the business world; the event is dedicated to guiding startups, SMEs and large corporations on their business journey.'
---
It's a dog's life
It's only 66 days until Christmas and if you need to buy something for a dog lover in your life look no further than social enterprise Canine Perspective, set up by SSE Fellow Marie Yates. They have a whole host of dog related merchandise to support their flagship 'Canine Hope' programme which works with survivors of sexual violence and rescue dogs. Readers of HIGSENFY can take 10% off by entering the code 'lunalovessse'. I could make some sort of canine pun here about how you'd have to be barking to miss this but that would just be lazy.
---
Friday Feeling 
Impact Hub King's Cross are going to be hosting a monthly 'Thank God It's Social: Co-working Friday's for Social Entrepreneurs' on the last Friday of every month, with the first event taking place on October 27th. It's a day of co-working and an evening of drinks with a likeminded community of social entrepreneurs. Could get messy.
---
Let's get digital, digital
Finally, we've still got a couple of places on Third Sector Digital Leaders which starts next Wednesday. I have just finished putting the final touches to the programme – it should be fantastic.
Want to receive this in your inbox every Friday morning? It looks much prettier. Sign up here
What's on at SSE: