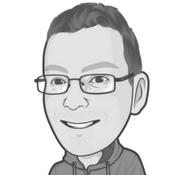 'A fool and his money are easily parted', as the saying goes, and I'll be living proof of that tomorrow as I line a bookmaker's pockets with whatever bet I put on the Grand National. I don't think I've ever won, even in the year I got a bit overexcited and backed about half the field. Still, if you need a hand picking a horse some of the runners and riders are below (and there's a full list here). I enjoy potato based products so I'm going to go for Chase The Spud (50-1); think of me when it falls at the first…
Enjoy the news.
---
Pleasant Company (33-1)
If you haven't had a chance to look at our Lloyds Bank and Bank of Scotland Social Entrepreneurs Programme yet here is a reminder to do so. The programme is designed to help people to start up and scale social enterprises, charities, community projects and impact-led organisations – on offer is a grant, a learning programme, a mentor and supportive community. Doesn't that sound just lovely?
---
Perfect Candidate (66-1)
Could it be you? If you are sat at work wondering what on earth you are doing there and how you can escape the nightmare there are a few options available to you this week:
Sufra NW London are looking for an Operations Manager. Based in, you guessed it, North West London, Sufra operate a food bank, community kitchen and garden, and deliver a range of learning courses and more. Apply here.
Circle Collective are seeking an Operations and Program Director based in either Lewisham or Dalston. Circle helps unemployed young people develop the workplace skills and capabilities to secure and sustain life-changing employment; this role will be part of a small senior management team and together with the CEO will play a key role in shaping the strategic direction of the charity. Apply here.
In Bristol, social enterprise Frank Water are recruiting a Social Enterprise Manager for a 9 month full-time maternity cover. The purpose of the role is to manage the social enterprise, raising awareness and maximising sales opportunities. The best part? 'he role will be based at the FRANK Water office in Bristol, however between July and September you will predominantly manage our festival refill service, therefore will be out of the office at various festivals.' Apply here.
Last but not least, back in London CAN need a new Marketing Manager to 'create marketing campaigns both digital and traditional and manage projects that will increase CAN's media and sector profile, drive lead generation and convert enquiries to sales for all CAN products and services'. Apply here.
---
Warriors Tale (50-1)
Our director of learning Philippa Frankl has been slaying the GDPR dragon and has lived to tell the tale in 'A mix of junk and important stuff: how we sorted out our charity data for GDPR'. Saddle up for an epic adventure…
---
Final Nudge (50-1)
We're running three courses in London next week and we've got places on each. If you could all book a place on them it would make my life a lot easier and I could start relaxing…
On Monday and Tuesday we'll be kicking off our Third Sector Digital Leaders course. You can read a some of the learning from the last course here and book your place here. We've only got one place left I think.
Wednesday sees a brand new workshop at SSE London: Negotiation Skills Training. If you want to brush up your negotiation skills, close more deals and ensure more win-win outcomes then come along. You can book a place here.
Finally, Thursday and Friday is all about Measuring Social Impact, our brilliant two day course with nef consulting – it gets outrageously good feedback every time we run it. Book a place here and see what the fuss is all about.
---
I Just Know (25-1)
That you are going to want to read 'What do we mean by resilience?' a new blog post by Nick Temple, head jockey at Social Investment Business. (Resilience is reading this newsletter every Friday. Fair play to you).
---
Carlingford Lough (40-1)
Carlingford is in Ireland and Lightful's CEO Vinay Nair is not only Irish but also visited Carlingford for a stag do about fifteen years ago. His review? "Fun for a night out".  How do I know this? Because I spent the time doing the research. He's taken time out from doing his Judith Chalmers impression to ponder if a world without social media could be a force for good. Considering Donald Trump appears to be trying to start World War Three on Twitter I'd suggest the answer is yes.
---
Road to Riches (66-1)
Petit Miracles are searching for a social enterprise coffee / barista for their new high street shop in Shepherd's Bush: you would get a prime position in the front of the shop which faces Shepherds Bush Green. Email Vicky Major (hub@petitmiracles.org.uk) if you'd like more details or take a look at the website using the link below.
---
Buywise (50-1)
This April, the PwC Social Entrepreneurs' Club will be partnering with PwC Scale and Impact Hub to launch 'Scale', a 12 week growth programme for socially motivated education and employment businesses. One of the main features of Scale is providing introductions to a wide range of buyers and key decision makers from over 40 organisations like Pearson, Barclays and Microsoft – there is a fee to take part but you don't give away any equity.
---
Chase the Spud (50-1)
Calling all founders of community kitchens, cafes, start up community food initiatives and local food growing projects: Made in Hackney are hosting a Community Food Forum on Tuesday 24th April at the Redmond Community Centre, Kayani Avenue, London N4.
Want to receive this in your inbox every Friday morning? It looks much prettier. Sign up here
What's on at SSE: