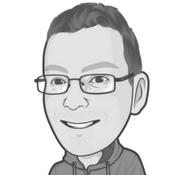 A retro edition of Have I Got Social Enterprise News For You today, to mark the fact that I'm off to see Britpop darlings Sleeper tomorrow night. Remember them? This should jog your memory. What an era for music that was: Oasis, Pulp, Radiohead, Blur, The Prodigy, Supergrass – the list goes on. So grab yourself a bottle of Hooch,Two Dogs or Reef, slip on a pair of Kickers and take this chance to indulge in a bit of '90s nostalgia while we enjoy the news…I've even made a Spotify playlist, which you can listen to here. 
---
Disco Down, Shed Seven
"It's time to burn this disco down" sang Shed Seven at the tail-end of the 90s. SSE Fellow Richie Littler will be hoping that the York based pyromaniacs avoid heading to The Prince of Wales in Brixton tonight as he hosts 'Up On The Roof presents Grooveschool with Ashley Beedle & Rayko', a fundraiser for Richie's organisation Grooveschool. Grooveschool is a not for profit organisation that run projects focussed towards nurturing young people's engagement, creativity and invention. I'd head down myself but as I mentioned I'm out already tomorrow and two nights out in a row stop being possible a long, long time ago.
---
It's a Girl Thing, My Life Story
This is a really bad song. For all the bands that captured the headlines during Britpop peak there were a whole load more turning out absolute dross. I'm only including it so I can link it to the British Council's newly published report on social enterprises and female empowerment in the UK. Download it below (note, this is a direct link to a pdf).
---
I Was Born on Christmas Day, Saint Etienne
I wasn't. I was born in February. But there wasn't a single 'Britpoppy' Christmas number one in the 90s – Spice Girls, Mr Blobby, East 17 and Michael Jackson took the honours. Anyhow, at some point over the next few weeks I'll do a Have I Got Social Enterprise News For You Christmas shopping edition – if you've got a social enterprise product you'd like me to include please email me with details – david.mcglashan@sse.org.uk.
---
Tellin Stories, The Charlatans
Read all about it, read all about it. SSE Fellow David Floyd is celebrating the first birthday of the Tottenham Community Press, part of a growing movement of community publications that are experimenting with innovative models to ensure the survival of local news. They are also running a crowdfunding campaign to help with the ongoing publication of the paper.
---
Cigarettes and Alcohol, Oasis
Not products that you will find in Bounceback Food CIC's donations to foodbanks but it's a cracking track and Bounceback are based in Manchester so it's made the cut. Bounceback, founded by SSE student Duncan Swainsbury, sell a range of pasta, rice, soup, cereal & tinned food using a 'buy one, give one' model: for every product you buy, the same item is donated to the nearest foodbank. They've just secured their 5000th foodbank donation, a phenomenal achievement.
Learn more about Bounceback here
---
C'Mon Kids, The Boo Radleys 
Oooh, we're getting a bit obscure here. This was released in 1996, two years before Google even existed. Imagine that. Fast forward 21 years and SSE Fellow Rebecca White of Your Own Place is launching Your Own Network, a website providing the 'pointy elbows' for young people without lots of parental support: young people will use the website to communicate their dreams and aspirations and people from all walks of life as well as local businesses and other partners will be able to support them safely through the site. There is a launch event in Norwich on 14th December, hit the link below if you'd like to go along.
---
She Said, The Longpigs
What did she say? It probably wasn't "Have you heard about Nesta's Sharelab Fund, which aims to support early stage organisations to develop and apply collaborative digital platforms to tackle real world challenges by providing grants of between £15,000 and £30,000?".
---
Step it Up, Stereo MCs
That's Social Enterprise UK's message to the government in response to the latest industrial strategy. (No sniggering, apparently this government does have some strategy.) "This is a step forward, when what is needed is a step change" growled SEUK head honcho Peter Holbrook.
---
Common People, Pulp
"Rent a flat above a shop, cut your hair and get a job" sang Jarvis Cocker way back in 1995. (22 years ago, if you want to feel really old). I can't help with the property situation but if you do need a new job you could apply for the Innovation Manager role at Teach First. It's a really interesting looking position -you will have a unique chance to make a profound impact on the development of some of the most exciting new innovations in education, and work closely with emerging social entrepreneurs to play an instrumental role in the establishment of these ideas as sustainable, scalable organisations. Be quick though, the closing date is Sunday.
Want to receive this in your inbox every Friday morning? It looks much prettier. Sign up here
What's on at SSE: