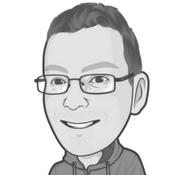 Ho ho ho, and welcome to the first every Have I Got Social Enterprise News For You Christmas Shopping Guide, or HIGSENFYCSG for short. Thank you to everyone who sent something to be included, I genuinely think that there is something for everyone here.
Hopefully you find it useful, and enjoy your weekend. We've got our Christmas party this evening, always a lively affair…Let's hope that *redacted* doesn't *redacted* again, that was awkward for everyone.
---
First up, if you haven't sent your Christmas cards yet you should check out the selection from Chatterbox, a super social enterprise that offers online language lessons delivered by refugees. You can also buy gift vouchers for lessons is anything from French to Farsi. C'est magnifique.
You can buy the cards here and find out more here.
---
Christmas needs mince pies. It doesn't matter if you like them or not, there have to be mince pies available somewhere. And yes, there are social enterprise mince pies available: Breadwinners sell mince pies (and bread, as the name might suggest) from two London markets: Victoria Park Market on Sundays from 10am – 4pm and at Broadway Vegan Market on Saturdays from 10am – 4pm. Breadwinners provide training and jobs for refugees.
---
If you've left it too late to book your Christmas party Fat Macy's are here to help: they've got places available at their supper club in Stoke Newington next Thursday (21st December). It's a full Christmas menu and you'll be supporting young Londoners living in temporary accommodation and helping them move into their own homes.
---
Champagne? I'll pass. Prosecco? Er, Christmas 2016 called and wants its drink back. Because this year is all about Forty Hall Vineyard's English Sparkling Brut, produced among the rolling vineyards of Enfield, North London. Forty Hall is a social enterprise founded by SSE Fellow Sarah Vaughan-Roberts. Last orders for Christmas delivery are 18th December.
---
For the shoe lover in your life a visit to Juta Shoes' website is in order. Juta support women in East London into work making reclaimed leather shoes and teaching shoemaking workshops. You can order vouchers for workshops and bespoke shoes, fuzzy slippers and Juta's classic leather shoes – order by Monday for Christmas delivery.
---
If your Christmas dinner is more likely to be Kitchen Nightmares than Masterchef why not ask Santa for a social enterprise cookery course? SSE Fellow Stephanie Hayman has got you covered with a whole host of courses delivered in East Kent – gift vouchers are also available. Profits from the classes help to subsidise free classes for those who cannot afford to pay.
All the ingredients you need here
---
A few options for bookworms coming up. Somerset based Contains Art have reproduced HG Wells' Time Machine, Shakespeare's Tempest and Samuel Taylor Coleridge's Rime of the Ancient Mariner, all illustrated with twenty plates of new work by artists. Contains Art provide flexible and affordable space for artists, designers and makers to develop and showcase their work.
---
Perhaps your loved ones would prefer to study the history of community business over the festive period? Steve Wyler has published 'In Our Hands', tracing the story of the community business movement.
---
If you can get yourself over to Hackney be sure to visit The Hackney Pirates, a charity that supports the literacy, confidence and perseverance of young people aged 9 to 13. The "Young Pirates" have just published a book called Hackney Atlas, which contains their own writing about the places they love, all over the world. The book is on sale in their shop and café at The Ship of Adventures, in Dalston (138 Kingsland High St, E8 2NS) and there will be an official book launch on Saturday 16th December.
Visit Hackney Pirates' website
---
A perfect stocking filler for the kids: Your Sustainably are selling handcrocheted animal bunting which is made exclusively for them by Sri Lankan social enterprise, Happy Craft Sri Lanka. I ordered one last week and it's great!
---
If your family is anything like my family then falling out over Monopoly is an integral part of the Christmas Day timetable. This year could be the year that changes, however, as we may well end up playing Number Rumbler, from SSE Fellow Alex Fitzsimmons and her organisation Maths on Toast. It's a a family card game that can be played like 'snap' or 'pairs' and it will also support children's understanding of how numbers work.
---
SSE Fellow Chloe Tingle is running a Christmas campaign for her menstrual hygiene social enterprise No More Taboo: a buy-one give one gift where every gift bought provides a vulnerable person access to one of No More Taboo's 'period-clinics' alongside their own box including a reusable sanitary product and some important period support in the form of goodies (like chocolate) and information and guidance around their own gynaecological health.
---
Chances are you'll be drinking cups of tea this Christmas, so take a look at the range from NEMI: they offer a variety of specialist tea blends both as loose-tea and as biodegradable tea bags whilst providing employment to refugees as they run our tea stalls around London food-markets and festivals. You can find the entire product range in their online shop.
---
Apparently the Queen 'cracks open the gin before lunch everyday' (it's a tough life being a royal) so if you fancy having a regal Christmas you should treat yourself to a bottle of Ginerosity, the world's first social enterprise gin. Profits are used to help young adults into education and training. I've got a bottle sat on my desk right now, it's tempting to have a midday pre-prandial…
---
If you want to do all your social enterprise Christmas shopping in one then Aerende's limited edition gift box is just the thing, combining handmade artisan products from British makers with maximum social impact (and worthy environmental credentials too). They've sold out of chocolates but do have the other items are happy to make up gift boxes with any of their other products as well.
---
It is of course still possible to do shopping the old school way and actually go to a shop rather than doing it online; here are two recommendations. In London you can find Outpost, Peter Bedford Housing Association's flagship social enterprise on the Holloway Road. The shop homewares, gifts and accessories from other social enterprises (including From Babies with Love and Arthouse Meath) as well as a range of items created by artists and makers from their Creative Industries (providing creative learning opportunities and mentoring for vulnerable adults). Here are some details.
If you are in Devon and can get to Moretonhampstead then social enterprise art gallery Green Hill is hosting a Christmas Festival of Art and Craft right up until December 23rd, selling locally made jewellery, chocolates, textiles, ceramics, prints, paintings, cards, wood, willow and leather works. Find out more here.
---
Finally – a gift to you. Post Christmas you could well need to boost your wellbeing and resilience and Beyond Recovery are offering two free places at their 'MindSpa' near Rugby on January 29th – 31st. You can find details by clicking the link below and if you'd like to take one of the free places contact either jacqueline@beyond-recovery.co.uk or debbie@beyond-recovery.co.uk.
Want to receive this in your inbox every Friday morning? It looks much prettier. Sign up here
What's on at SSE: