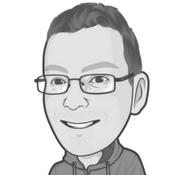 I'm have decided to put my plans to relocate to Siberia on hold for now. I'm just not sure that I am cut out for that level of cold. The establishment of SSE Novosibirsk will have to come a few years later than planned.
Hasn't it been exciting in the snow though? (Unless you've been trapped in a car overnight, in which case commiserations…) I've spent about 90% of my working week wondering who coined the moniker 'The Beast From The East'. Google research sheds no light on it. Twitter can't help me. Just think how incredibly frustrating it would be to have come up with it, hear it being used everywhere and not being able to claim the credit for it. No-one would believe you. You'd tell people in the pub 'I named it that' and they'd probably just laugh at you.
On with the news – a lot of it is London based this week. If you've got something from outside of the capital for next week please send it my way and I'll include!
---
One for the bookworms
Yesterday was World Book Day and Nesta have put together a list of '8 of the best books on innovation'. I have read a grand total of zero so can't offer any kind of review. I have read The Tiger Who Came To Tea about thirteen times in the last few days (and listened to the audiobook in the car) though – a decent read, however the plot is a little far fetched.
---
Looking back to see forwards
Continuing with the book theme it's sixty years since the founder of SSE Michael Young published 'The Rise of the Meritocracy' and The Economist have revisited and concluded that it's 'a book that at last explains what is going on in British politics'. (For a film that does similar I'd like to suggest Dumb and Dumber).
---
Lessons Learned
Helen Moss-Black attended our last 'Working with Corporates' workshop (another one coming up on 14th March, book your place here) and has put together '9 Key Takeaways I Learned about Corporate Partnerships Whilst in the Big Smoke'. It contains some great tips.
---
Technologic
Lloyds Bank and Google will be delivering a free digital workshop at SSE Northwest in Liverpool next Tuesday, covering topics such as cyber security, social media and telling your story online. It's open to all.
---
Strap on your anti-gravity boots and prepare for lift off
Social Club are hosting Leadership Now: Defying Gravity on Thursday 26th April at The Wesley near Euston, London. The event is aimed at CEOs and social entrepreneurs and will discuss how to change the world in turbulent times. There is a very strong speaker lineup, it looks well worth checking out.
---
Incoming job alert
SSE Fellow Sinead MacManus is recruiting a Programmes Manager for her organisation Health Foundry, which supports and accelerates digital innovation in healthcare. It's a new four day per week role, based near Waterloo, London. It's a brand new role within the team and you'll have a key role in driving the project forward and making the role your own. Sounds good.
---
It's snow joke
After all this bad weather a night of comedy could be just the answer and The Bike Project, founded by SSE Fellow Jem Stein, have just the thing. Their 'Jokes and Spokes' comedy fundraiser features Sara Pascoe, Robin Ince, Rachel Parris, Phil Wang and Andy Zaltzman. It takes place in the Union Chapel in Islington in June – hopefully London will have thawed out by then. Early-bird tickets are available until the end of March.
---
Get in the zone
David Stone is hosting 'Are You In the Zone? Trading For Good on the Yorkshire Coast' in Scarborough on April 26th to promote social enterprise along the Yorkshire Coast. It's free to go along and will feature speakers including Social Enterprise UK's Chief Executive Peter Holbrook and The Key Fund's CEO Matt Smith.
---
Shape the nation
The cynics among you may suggest that 'government' and 'strategy' has in recent years seemed something of an oxymoron but HIGSENFY has no time for cynicism. Nope, definitely not. Anyhow, the government are inviting you to have your say on their new civil society strategy, which will shape how they work with charities and social enterprises for the next ten years…
---
Chuffing great
Our friends at Chuffed are launching a brand new crowdfunding accelerator in London. Kicking off in Brixton on April 19th it's an eight week programme for charities, social entrepreneurs and individuals looking to raise their impact by running a successful crowdfunding campaign. SSE Fellows can get a 20% early-bird discount if they apply by Friday 9th March.
---
Friday quiz
'What do charities think about grant makers and grant applications?' is the question posed by nfpsynergy.
---
Last but not least
Finally, the Guardian wants to hear from communities that have helped to resolve a local problem for a new series of articles called The Upside. There must be loads of good stories among readers of this newsletter…
Want to receive this in your inbox every Friday morning? It looks much prettier. Sign up here
What's on at SSE: