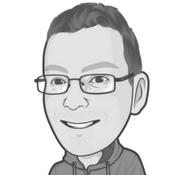 Uh-oh, some of the letters have fallen off my subject line. Cough. Can you hear me? Cough. Someone give me a throat sweet. What's this? A P45. How did this chap get in here? Cough. Nothing has changed! Nothing has changed! This introduction really isn't going very well. I suppose we'd better just crack on with the news…
---
Boom boom boom let me hear you say Wayra
It's the last few days to apply to Wayra Fair By Design, a new programme focused on investing in startups with low-income customers – these could be in areas such as financial inclusion, or companies making services like energy and insurance more affordable, but could also encompass food, telecoms and more. On offer is £35,000 along with equal in-kind support. Deadline to apply is October 9th.
---
If you don't vote, you don't count
So said American politician Nancy Pelosi, although I'm not sure if she was referring to our Social Entrepreneur of the Year Award at the time. The sentiment stands true, however. Five fantastic social entrepreneurs from our Scale Up programme are up for the award, now it's time to vote for your favourite. The winner receives £10,000, with runner-up prizes of £6,000 and £4,000.
---
Pop pop pop
Camden Council have contacted us with an opportunity for entrepreneurs, artists and community groups to use vacant council-owned premises in the borough, bringing life and activity to formerly under-utilised spaces. There is no cost and premises can be used for anything between three days and three months.
---
Starter for ten
Is more responsible capitalism possible? Probably. But don't just take my word for it, head to the University of Bristol Law School on Wednesday 22nd November for a free event that will provide a more thorough answer than mine. There is a strong line up of speakers.
---
You don't have to be mad to work here…
We've got two jobs up for grabs at the moment – a part time learning manager at our school in Dartington and a part time office manager at our HQ in London, for which it helps if you have a Nobel Prize in mechanical engineering so that you can attempt to fix the rather capricious printer.
---
Sarah woz here 
Big fan of Banksy? Know your Stik from your Sickboy? SSE student Sarah Gillings is searching for a trustee for her organisation Ucanspray, which makes social change through the art of spray-painting. You'll take the role of administrator and book-keeper for the board. I have no idea whether you'll have to use a spray can for note taking, but I like to think that you will.
---
Story time
SSE Fellow Jude Habib is once again hosting Being The Story, a one-day event celebrating the power of thought-provoking storytelling on Friday 20th October at Conway Hall, London. The day is pitched as 'Ted Talks meets the charity sector' and as ever Jude has put together a programme of fantastic speakers.
---
The game's gone Clive 
Ronaldo to Real. Mbappe to PSG. Suarez to Barcelona. And now Temple to SIB, as Social Enterprise UK's Deputy Chief Executive Nick Temple makes the move from Tooley Street to Great Dover Street and joins Social Investment Business as their new CEO. He marked the occasion with a strong suit and tie combination.
---
Free drinks
Are not the only reason to attend the launch of WISE100, the first ever index recognising 100 of the most inspiring and influential women in social enterprise, impact investment and social innovation. The launch takes place next Thursday from 6pm – 9.30om at RBS in the City of London. Congratulations to SSE Fellow Marie Yates who has made the shortlist.
---
Donate donate donate
Finally, SSE Fellow Georgina Keatley is crowdfunding to raise money to support ex-offenders by offering work placements within her organisation The Horticulture Industry Scheme in Thetford. The organisation grows top quality salad leaves and edible flowers to sell locally and they hope to work with 15 ex-offenders in 2018 – your support can help this happen.
Want to receive this in your inbox every Friday morning? It looks much prettier. Sign up here
What's on at SSE:
Writing Successful Bids, London, 10th October
Third Sector Digital Leaders, London, starts 25th October
Developing a Fundraising Strategy, London, 3rd November
Working with Corporates, London, 20th November
Negotiating Difficult Conversations, London, 31st January