Whether you like to celebrate Valentine's Day or not (in SSE HQ most seem to be fairly scathing!) we thought it would be nice to profile some of our fabulous fellows who are doing wonderful things in their communities.
We've picked 9 fellows to profile here- but of course we wish a happy valentines to everyone who has been through the SSE programme. If any of the enterprises below take your interest then you can find out more by visiting their websites.
We'll leave it to you to work out how we've tediously tied this into February 14th 
Val Price – Proud of Liverpool
Val set up Proud of Liverpool an organisation aiming to improve health, wellbeing and quality of life in communities, with laughter fun and enjoyment. They support local people in helping each other to make lasting improvements to their own communities.
Andre Hackett – London Mobile Studios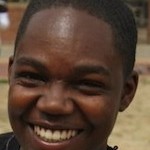 Andre is the founder of London Mobile Studios a mobile recording studio that gives Londoners the rare opportunity to be able to record sound professionally at virtually any location. Profits from the mobile studio go towards the running costs of the Escape Youth Group (EYG), which Andre also co-founded with his business partner. The Escape Youth Group run creative arts projects for the local youth and to date they have worked and engaged with over 300 young people.
Lisa Oulton – Future Foundry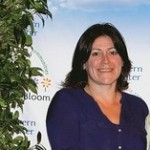 Lisa set up Future Foundry in response to the difficulties facing young people leaving school today, to help them successfully transition from school to work and to address the barriers to entry facing young people who want a career in the creative industries.
Future Foundry's projects bring young people together with people in their communities that can help them progress – creating connections and highlighting pathways. They promote the creative industries and encourage people to be inspired by, and access creative training and cultural events.
Ellen Petts – Greenstream Flooring CIC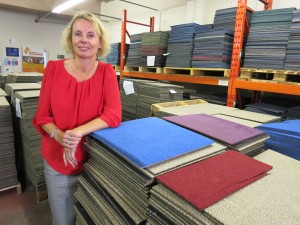 Greenstream Flooring CIC offer a carpet recycling/re-use waste management service to large-office end-users offering an alternative to skipping/ land filling commercial flooring, they then sell the recycled (re-used) carpet tiles direct to customers around the UK and locally with a large percentage of their custom coming from  housing association/low income tenants.
Nathalie McDermott – On Road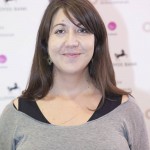 On Road is a not-for-profit organisation that works with excluded and misrepresented communities to look for solutions to social problems using the web, technology and the media. They take the best of what the media, digital and innovation sectors are doing and bring that knowledge to a marginalised community, work out the most relevant and useful uses of those technologies and support the group or community to solve problems using those tools.
Terrie Johnson – Fruit to Suit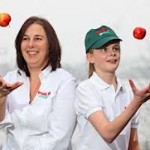 Fruit to Suit is a multi-award winning social enterprise which gives children knowledge, skills and confidence by training them to establish and operate healthy tuck shop businesses in their schools. The tuck shops sell a wide range of healthy snacks and drinks giving children the knowledge and confidence to make healthy diet choices as well as providing them with basic decision making and.
Ian Soloman (AKA KMT) – May Project Gardens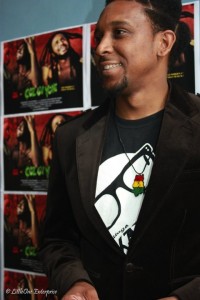 May Project Gardens is situated in the suburbs of Morden in South London. The Project was founded in 2009 with the aim of bringing communities closer together through ecological and ethical activities. The site has approximately 250sqm of growing space where a variety of fruits and vegetables are grown by individuals who volunteer their time to help keep the project going. The site was designed using Permaculture principles and a great emphasis is placed on reducing waste and increasing efficiency.
Naomi Mwasambili – Community Therapies and Training Service (CTTS)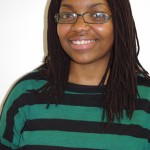 CTTS offer community based support to individuals, families and communities who are experiencing life difficulties, health problems or mental health problems. They deliver therapies, community development and social empowerment models to help people feel better, happier and lead fulfilled lives. CTTS also support family members, carers, friends and organisations who have a supportive role in the lives of people who are experiencing life difficulties, health problems or mental health problems.
Emua Ali – Laamiga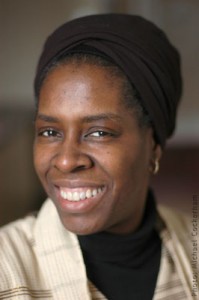 Emua is the founder of Laamiga; a voluntary community organisation run by women for women. They work with women who want to become financially independent and gain more meaningful employment. 'Laamiga' in Somali means pathway, and that is exactly what their programme creates – a pathway for mentees to find more meaningful employment that unleashes their creativity and skills, and as a result, gain greater financial independence.
Laamiga's services include mentoring, training, business support and career coaching and tailored employment support for black and minority ethnic women from refugee and migrant communities in London.