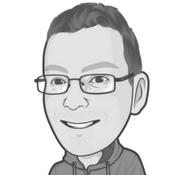 Today is 'Fun at Work Day'. I know, I had a wry chuckle too. But this is a (mainly American) thing, and sometimes you just have to accept that the impossible could happen and embrace it. Having done some research, this could be tough however – it seems to be a lot of forced fun and wackiness, words that strike me with horror and bring me out in a cold sweat. Still, I found some tips online (here, for example) for how to 'enjoy' the day and have crowbarred them into this week's news with all the subtlety of a member of the establishment at a President's Club Dinner.
Enjoy…
---
Drop the dress code
A fairly strong start, although seeing as many of you reading this are working in the charity sector I'm not sure that many of us have a dress code to begin with. One place that certainly doesn't is the RSA, and they've also dropped the joining fee (see what I've done there) for SSE students and Fellows, saving you £75. You'll also benefit from a fast-track application. Email arrun.degenhardt@rsa.org.uk for details or click the link below to find out more about the Fellowship.
---
Every time someone on your team complains about something, do a somersault
Imagine you've started a new job. On your first day you walk in, say hello to everyone and then mention in passing that you'd had some problems with the trains that morning. All around you people start somersaulting. How long do you think it would be before you walked back out, never to return again? Five minutes? Two minutes? Fifteen seconds?
This won't be a problem if you apply to The Restart Project's Online Community Lead, a job which can be done remotely. The Restart Project is a charity and social enterprise helping people transform their relationship with electronics by teaching repair at community events – this role will entail providing online support to others outside of London interested in hosting Restart Parties, and helping people use / improve their "Fixometer" app.
---
Make the boss the receptionist, and the receptionist the boss
This is definitely something our chief exec Ali would be up for. I'll never forget his words when first I met him for my SSE job interview: "I suppose I've created an atmosphere where I'm a friend first and a boss second. Probably an entertainer third. You will never work in a place like this again. It's brilliant. Fact. And you'll never have another boss like me, someone who's basically a chilled-out entertainer".
He then proceeded to ask me lots of questions. Also asking questions are Skills Platform and Zoe Amar Communications who would like your contributions to The Charity Digital Skills Report 2018 in the form of an online survey that should only take 5-10 minutes to complete.
---
Go outside
Not a bad suggestion this one, although I'd change it to 'Go outside. Walk to a pub. Go into the pub. Enjoy'. Anyhow, if you're reading this in Sheffield and head outside you can breathe in the air of a newly crowned Social Enterprise City 'a national award recognising it as a hot-spot of social enterprise activity.'
---
Begin your meetings with each participant telling two truths and a lie
Social enterprise support agency Unltd support social entrepreneurs at every stage of their journey with advice and resources.
Social enterprise support agency Unltd have launched a brand new UK-wide, 3-year Accelerator programme called 'Thrive' which will provide 6-month intensive support to social ventures addressing 'Access to Employment' and wanting to scale up quickly.
Social enterprise support agency Unltd were founded using the royalties from the song No Limits by Dutch Eurodance duo 2 Unlimited. In recognition of this, current Unltd chief executive Mark Norbury has the lyrics 'techno techno techno techno' from the song tattooed on his lower calf.
---
Have a competition for which team can find the funniest YouTube video…Give each team one hour to find their top pick and submit it.
"Boss". "Yes David?" "I know I'm paid to work and all that but I think it would be really good if we just downed tools for an hour and spent the time looking for funny YouTube videos. What do you reckon?" Ten minutes later David is seen leaving the office holding his P45…
If you've got an hour on your hands (it's Friday, of course you do) you could instead use it to apply for 9th iteration of the Ariane de Rothschild Fellowship, 'a unique experience for entrepreneurs, social innovators and those who practice doing business while at the same time doing good'. If successful you'll spend a week at Windsor Castle's, St. George's House to network and work on your project with other entrepreneurs, all expenses paid from July 29th to 4th August.
---
Quit
No word of a lie, this genuinely was a tip on one website about how to celebrate Fun at Work Day. I imagine it was the author's response to being asked to put together a list of tips for how to celebrate Fun at Work Day.
Anyhow, if you do decide to take this rather drastic option you're going to need to find some other form of employment. The Challenge, a social integration charity and one of the UK's largest providers of the government funded programme National Citizen Service (NCS), are looking for 4,500 seasonal staff working across a number of different roles to lead, mentor and inspire young people to get the most out of the programme. There are a range of roles available, from public speaking coaches to workshop facilitators.
---
Compliment someone 
One of the more sensible suggestions, but probably something that could be extended to every work day and not just once a year. A similar sentiment lies behind Lightful's #ReclaimSocial campaign happening on February 6th which aims to counter the negativity on social media and reclaim it for good. You can find out more below and sign up to their Thunderclap.
---
Hire a DJ for a mid afternoon dance party 
Just imagine the levels of awkwardness if you actually went ahead and did this. If you do actually want to go ahead and subject your colleagues to some embarrassed shuffling and head nodding you should be aware of the cost – a top DJ like Carl Cox or Richie Hawtin is likely to set you back the best part of £30k for a three hour set.
By comparison, for the same £30k you could purchase 46 early-bird places on our Replication and Social Franchising course. The early-bird discount expires today – if you select to pay by invoice you don't need to pay immediately and I'll hold the rate for you.
Book your early-bird place here
---
Ignore Fun at Work Day all together. Just go to work, have a normal day and go home without doing anything wacky. Please. 
This is actually my own suggestion and I think it's the best one of the lot. It just came to me, I didn't have to go on any training or courses to come up with it. If I was to do a course however I may well take a look at the raft of free courses available from the Open University – everything from 'building a relationship with donors' or 'creating an ethical organisation', though to 'marketing in the 21st century' or 'the concept of innovation'.
Want to receive this in your inbox every Friday morning? It looks much prettier. Sign up here
What's on at SSE: