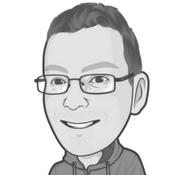 Hello and welcome to the new exclusive Platinum Club members only Have I Got Social Enterprise News For You. After asking people to reconfirm their details earlier this week I can confirm that there are at least 17 people reading this, which is good. If it was only 16 I was going to print it out and deliver it to your offices by hand so I've saved SSE some travel money there. Another great piece of work that will no doubt be ignored at my annual review…
Enjoy this week's news
---
Reaching out, touching me, touching you
After a short pause the Reaching Communities Fund has reopened for applications. Voluntary and community organisations or social enterprises in England can apply for flexible funding over £10,000 for up to five years which can be used to pay for (gasp) staff salaries or (whoop) running costs. Not many of those around these days…
---
If you're going to San Francisco 
Be sure to wear some flowers in your hair. That's the advice I heard, anyway. And you could head to San Francisco this October for SOCAP 18, an event which will 'convene over 3,000 impact investors, world-class entrepreneurs, and innovative cross-sector practitioners dedicated to increasing the flow of capital toward social good.' They are offering scholarship places to social entrepreneurs – all you have to do is pay for your transport there.
---
Social Investment Intelligence Network
Other less sophisticated social enterprise newsletters would aim low and make an obvious joke about it not being a very big network but come on people, we're better than that. This isn't Pioneers Post. Social investors are people with feelings too. The Social Investment Intelligence Network is actually a new initiative investigating the problem of 'access to finance' often highlighted by charities and social enterprises.
---
In Da Club
The PwC Social Entrepreneurs Club are hosting a free series of networking events this summer across the UK, topics such as social mobility, cross sector collaboration or engaging youth in enterprise. Drinks and canapes will be provided, and having been to a number of PwC events I can highly recommend their canapes. Book using one of the links below:
(If you book a place and are not a fan of networking, here's a handy guide to small talk).
---
If you really aren't a fan of networking…
You should really come along to our How To Network Successfully workshop on May 1st. It's going to be a cracker: you'll leave with an elevator pitch and a networking plan to put it into action.
---
Digital 101
Also touring the country are Lloyds Bank, running a series of Digital KnowHow events in Bournemouth, Mansfield, Plymouth and Peterborough. On offer is a free ½ day, digital skills workshops for small businesses and charities.
---
Digital 102
Staying on a digital theme, SSE Fellow Simon Glenister's organisation Noise Solution has been nominated in the 'Digital Skills or Inclusion Initiative of the Year' category in the Digital Leaders 100 awards. Noise Solution have created a bespoke social media platform designed specifically to inclusively engage youth in challenging circumstances, their families and their professional key workers. They need your support to win.
---
Keep voting
Also looking for your votes is SSE Cornwall student Sam Everard, whose The DEBSS Project been selected as one of the five chosen charities in the 2018 Peoples Project for the Meridian West area. The project will provide specialist workshops and mentoring support to help build disabled peoples' confidence to either start a small business or develop their employability skills and improve their chances of finding suitable and sustainable employment. They are looking for £50,000 funding and need you to help them secure it.
---
Help! We need somebody.
Or even a few people to come along to a workshop in Bradford that we are running with SEUK & Unltd on Monday 30th April from 1:30pm – 4:00pm. It's free to attend and we're looking for your input into how the government can best support social entrepreneurs like you. It will be a great chance to share your views, meet other social entrepreneurs and inform our response to government. Email sophie.hobson@sse.org.uk if you'd like to attend.
---
What do you call a man with three legs?
A three-legged man. Or Tripod, which is also the new name for Brixton Town Hall, which has space available to support social enterprises as part of their community giveback programme. Offices/Studios for 2–11 people are available from £550 per month and hot desks cost from £125 per month.
---
Defying Gravity
Tickets are still available for Leadership Now: Defying Gravity, an exclusive event for CEOs and social entrepreneurs on how to change the world in turbulent times. It takes place next Thursday (26th) at The Welsey near Euston, London. I think a few SSEers are heading along so make sure to say hi.
---
Want to receive this in your inbox every Friday morning? It looks much prettier. Sign up here
What's on at SSE: