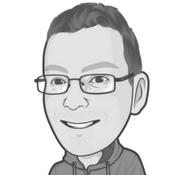 Happy new year and welcome to the first Have I Got Social Enterprise News For You of 2018. Isn't it fun being back at work? Just how did all those emails cope without us while we were away? Just think of the poor and lonely meeting rooms while you were at home enjoying your turkey…
Loads of new subscribers this week – welcome to you all and if you ever have anything that you want included just send it my way.
Enjoy your weekend
---
The resolution will not be televised
Let's start with 'Five New Year's resolutions for social entrepreneurs' a piece by our Sophie Hobson, our communications manager which also contains lots of tips from our followers on Twitter. My own resolution is to get out of the office more – let me know of any social enterprise events coming up over the year…
---
Gong
Huge congratulations to SSE Fellow Naomi Marek, Chief Executive of Sky Badger, who was awarded an OBE for services to special educational needs. Sky Badger builds bridges between disabled children and the charities and services available to help – everything from disabled sports clubs to sibling groups to 'make a wish' charities.
You can visit their website here
---
Snoozeville. Population, me.
The ICO have published guidance for non profits around GDPR, which comes into effect later this spring. The whole thing is extremely boring and tedious and makes your head hurt but vitally important so it's well worth taking a look. Just don't talk to people about it at parties, unless one of your resolutions is to have no friends.
Learn about the exciting world of data controllers here
---
A problem shared…
The Community Shares Booster Programme is now open for applications. Funded by Power to Change, it will invest equity up to £100,000 to match community shares in societies that can demonstrate higher than average levels of community impact, innovation and engagement. If you are exploring community shares it's worth taking a look.
---
When the going gets tough, the tough get strategic
A useful, if rather gloomy, article by Gillian Murray of Pilotlight looking at the challenges that charities will face over 2018 and how taking time to spend on strategic development can help to overcome them. Time to make use of those meeting rooms…
---
Toby or not Toby
SSE Fellow Greg Sanderson is recruiting a new Chair of Trustees for his organisation Smart Schools Council, a teacher-led charity that helps young people to become active, democratic citizens. As they scale they are looking for applicants with experience in four areas: experience of supporting and resourcing growth, experience in sales, marketing and communication and system change in education. Apply by Feb 16th if you are interested.
---
Read all about it 
The Edinburgh Evening News profiled SSE Fellow Sophie Unwin and her organisation The Edinburgh Remakery this week. It's a nice piece. (You can take also take a look at a blog post that Sophie previously wrote for us – 12 terrific tips on running a social enterprise).
The Edinburgh Remakery that's making mending mainstream
---
Local news for local people
If you are based within spitting distance of SSE HQ (SE1, SE16 or SE17) you can apply for Team London Bridge's Building Communities Fund, which offers grants of between £500 and £2000 to support local events, youth projects, residents' activities and general community programmes. The deadline for applications is Monday 12th Feb.
---
Halcyon Days
Finally, it wasn't all bad in 2107…
The 99 best things that happened in 2017
Want to receive this in your inbox every Friday morning? It looks much prettier. Sign up here
What's on at SSE: