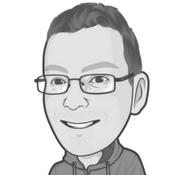 My voice is rather hoarse today. "Oh, do you have a bad cold Dave?" Nope. "Have you been smoking cigarettes?". Incorrect. The reason that my voice is shot is because on Wednesday evening I was at Wembley cheering the mighty Tottenham to a 3-1 victory over Real Madrid, the current European champions.
Why is this relevant in a newsletter about social enterprise? I'll tell you. I reckon I've spent 30 odd years supporting Spurs, and most of it has been pretty tough. Hard work, you might say. But for those moments of joy it all becomes worthwhile – a bit like running a social enterprise. So my advice to you: be the Spurs that you want to see in the world (unless you support Arsenal or Chelsea, in which case you're doomed…).
Enjoy the news.
---
Lightbulb moment
The Community Business Bright Ideas Fund has opened for applications – grants of up to £15,000 and 12 days of business development support are available to community businesses in England that have not been constituted for more than 5 years. The deadline for applications is 1st December.
---
We're loving it loving it loving it. We're loving it like that.
With a little bit of Lloyds you can make it through the night, as they host a Digital Garage night in Manchester this coming Tuesday. Sadly it's not the two step form of garage but it is a great opportunity to pick up some of the latest digital skills to help promote your organisation online. The session is being delivered in partnership with Google.
---
Stalin, the Chuckle Brothers and SROI
Participants on our next Measuring Social Impact course will be pleased to learn that 'social impact measurement is a load of nonsense', proposed in an article by Dan Gregory of Common Capital and SEUK. The article also mentions Stalin and the Chuckle Brothers in the same sentence, which doesn't happen very often (only four times previously, according to a Google search.)
---
With great power comes great responsibility
There is still some time left to vote for your favourite consumer facing social enterprise in SEUK's Social Enterprise Awards. Ten fantastic social enterprises are up for nomination – you can vote for up to three. The contest closes at midnight on Sunday.
---
Thought for the day
Is it five o'clock yet, did I really need that last pint last night, was it nappies or wet wipes that I was supposed to pick up on the way home? It's a good thing that ACEVO didn't ask me for thought provoking insight as part of their '30 things to think about' series to celebrate their 30th birthday. So far there are articles on leadership, innovation and diversity.
---
Your help needed
Eastern Enterprise Hub (which hosts SSE East of England) has made it through to the public vote to receive funding from the Natwest Skills and Opportunities Fund to deliver an entrepreneurs programme for ex-service personnel in the Eastern Region – you can help them out by voting for them to win. I've been provided with very precise instructions for how you do this:
Click on the Link
Click Vote and scroll down.
Click Midlands and Eastern Region
Vote Eastern Enterprise Hub
Voting closes mid-day on 10 November.
---
Job number one 
SSE Fellow Abi Billinghurst has a couple of vacancies at her social enterprise Abianda – a Commerical Development Leader to grown Abianda's commericial income and also a Young Women's Associate for the Star Project, Abianda's flagship service. Abianda works with young women and girls affected by gangs and has been recognised by Nesta and the Observer as one of their 'New Radicals'.
---
Job number two
SSE Fellows Kathryn Packer and Ugo Vallauri are recruiting an Operations Lead for their organisation The Restart Project, based in Bermondsey. It's a part-time role (4 hours a day) and they want to hear from you if you are good with people, papers and percentages. Restart is a social enterprise reducing electronic waste by showing people how to fix their own electronic devices.
---
Gooooooooooood morning Milton Keynes
SSE Fellow Sue Quinn hosts Socialize, a weekly radio show on Secklow 105.5FM talking about social enterprise on Tuesdays from 11am-12pm. She's now looking for guests to take part – if you fancy talking about your experiences as a social entrepreneur email sue@socialbusinessalliance.co.uk for more info.
---
On the cusp
Short notice on this one but if you can get to Islington for 6.20pm on Monday you can attend 'Navigating social and commercial objectives in social enterprise' a free event from the Centre for the Understanding of Sustainable Prosperity taking place at Impact Hub Islington. It's an interesting looking event examining the tension between the social and the enterprise.
---
Finally – thank you to everyone who has contacted me with details of their entry into the Aviva Community Fund. There are too many for the newsletter but I will put them into a separate blog post and link to them next week.
Want to receive this in your inbox every Friday morning? It looks much prettier. Sign up here
What's on at SSE: