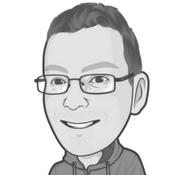 What a week it has been. As a nation we pulled together though, displaying a great deal of stoicism and our famous Blitz spirit to cope.  I don't know about you, but fifty years from now I can see myself sitting around a log fire and telling my grandchildren about the week that KFC ran out of chicken. "How did you survive?" they'll ask. A tear will roll down my face as I remember how we had to go without Zinger Tower Burgers and Popcorn Chicken. I'll stare wistfully in to the distance before replying "We just had to get through. We had no choice" and they'll look at me with amazement and wonder if their generation could ever be so brave.
So well done for surviving, we should all be very proud. And now on with the news…
---
Hot off the press
What do you get if you cross SEUK with the Lloyds Bank Foundation for England and Wales? You get Trading for Good, a new report 'to provide greater depth of understanding into the work of social enterprises, particularly small and medium-sized social enterprises'. There's some really interesting insight within it.
---
Strap on your tin hat
The Presidents Club and Oxfam scandals have demonstrated the need for organisations to have robust communication strategy to sensibly manage everything that could be going on around them. Patrick Olszowski takes a look at what it's like working through a crisis…(I thought I'd run out of coffee this morning. Now that was a crisis).
---
Undoubtedly the biggest event of the year so far 
Next Wednesday evening I'll be running a session on Setting Up A Social Enterprise at the City Business Library in London. There will be drinks and nibbles and I'm led to believe that even at this late stage there are still some tickets available. Remarkable.
---
One for the Birmingham Crew
SSE Fellow Graeme Coton and his organisation Project Aspie are hosting 'Alphabet 12' in Birmingham in March 7th focusing on 'Women on the Spectrum and Equalities in the Work Place'. Alphabet 12 offers people with Asperger's Syndrome and Autism the chance to explore opportunities that will bring confidence and motivation to their lives.
---
And one for London
SSE Fellow Amma Mensah is offering free resilience training to youth and education professionals. Taking place in London in March the sessions will be delivered by Amma's organisation Beyond the Classroom  – they'll be sharing techniques that empower professionals to help young people build their resilience and well-being.
---
And one for Suffolk
Noise Solution (set up by SSE Fellow Simon Glenister) are opening up the doors to their music studio in Bury St Edmonds on 29th March and inviting people to hear more about the organisation. Over the last few years they've learned some fascinating things about how music mentoring and our use of digital stories impacts on well-being – now they want to share this learning with you.
You can read more about the event here
---
Striking the right chord
Sticking with a musical theme SSE Fellow Isabel Emerson is delivering music for dementia training at Goldsmiths University in London, starting next month. If you're in any way musical it looks lie a fascinating course. (It's likely to sell out, so book quickly if you fancy going along.)
---
Get Got Gotten
Big Society Capital have just launched the GET SITR campaign offering a free package of support to help charities and social enterprises learn more about Social Investment Tax Relief. SITR is the government's tax relief for social investment which encourages individuals to invest in charities and social enterprises and help them access new sources of repayable finance. Individuals receive a 30% tax break when investing in an eligible organisation.
---
Replicators…ready? 
It's not too late to book onto our Replication and Social Franchising course, which starts next Thursday. Eleven fantastic organsiations are already signed up – could you be the twelfth?
---
In Memoriam
Finally, it is with a heavy heart that we learnt that SSE East Fellow (Lloyds Bank Programme 2013/2014) Hannah Burns, founder of Nurture by Nature Forest School in Norfolk,  has died after a courageous and unflinching battle.  Hannah was just 35 and leaves two young children.  An inspiring and amazing social entrepreneur with tonnes of energy and enthusiasm who impacted so many.
Want to receive this in your inbox every Friday morning? It looks much prettier. Sign up here
What's on at SSE: