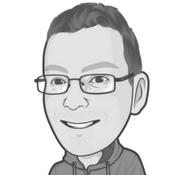 I've been afflicted this week by a stomach bug. Trying to think of a cause for the problem I have arrived at the conclusion that my seventeen month son is some sort of biological warhead, sent here to destroy me. He goes to nursery, picks up the latest illness doing the rounds and then brings it home and transmits it to me. I seem to have the immune system of a toddler – either that or poor hygiene. My wife gets off scot-free each time as well, which certainly points towards a wider conspiracy.
Don't worry, though. I've been keeping an eye on everything that's been going on across the social enterprise world from my sickbed. And what a bumper week it's been.
Enjoy the news…
---
Game set and match
It's been three years in the making, and will be used by at least 500 social entrepreneurs in the next five years. It draws on School for Social Entrepreneurs' 20 years of experience in supporting social entrepreneurs working in the most difficult markets and it's supported by Big Lottery Fund and Lloyds Banking Group as pioneer partners. SSE is very excited to launch Match Trading, an innovation in grant-funding that incentivises social entrepreneurs to grow through trading. Could it help you?
---
The future's bright, the future's…social enterprise 
Social Enterprise UK have produced their biannual State of Social Enterprise Report, a detailed examination of the sector. As ever, it's a really interesting read and well worth investing some time in.
---
Your invitation to an exclusive film screening
People's Power Collective, a grassroots media movement in India founded by SSE Fellow Saritha Thomas, is the subject of brand new film 'A Radio of One's Own'. We're delighted to be hosting a screening at SSE London next Tuesday (26th) at 5pm – pop me an email if you'd like to come along, and click on the link below to watch the trailer.
---
West is best 
Or so I hear. Devon Communities Together are hosting 'Get Investment! To Enhance, Innovate & Transform' a networking event for social entrepreneurs across at social entrepreneurs from across Devon, Somerset and Cornwall (although others are welcome) in Exeter on Tuesday 31st October from 2pm to 6pm. The afternoon will provide an opportunity to meet a range support agencies and funders who can help you to start up or grow your socially enterprising businesses and initiatives.
---
Funding, part one
The Aviva Community Fund is open for applications offering grants between £1,000 to £25,000 to 'causes that make a real difference where you live'. It's an open vote process – essentially you nominate your idea and then the ones that receive the most votes from the public will get the funding.
---
Funding, part two 
In Scotland, Firstport have launched their Social Innovation Competition, searching for the next generation of Scottish social innovators. Three awards of £5000 plus tailored support are up for grabs.
---
Funding, part three
In a now Uberless London, The Young Funding Network have an event coming up on 14th November and are currently looking for early-stage social change organisations working in London to apply to pitch for £1,000 in front of an eager audience. If you'd like to pitch your idea you need to submit your application before midnight on Wednesday 11th October.
---
Celebrate good times 
Congratulations to SSE Hampshire Fellow Jonathan Beebee who has won the Festival of Learning National Learning for Work Award. Jonathan runs social enterprise PBS4, supporting people with learning disabilities. It's an incredible story – twenty years ago aged 19 Jonathan suffered a head injury and was told he would never fully recover; that he would never walk, talk or be able to look after himself again. Twenty years later he's running an organisation employing 100 people!
---
Get in your boss's good books before your next pay review
Nominations are open for this year's Social CEOs, which recognises the Top 30 Charity CEOs on social media. There are actually six categories this year – social CEO, trustee on social media, leader on social media, rising star on social media, digital CEO, and digital leader. You need to nominate by 29th September.
---
Help required
Long time HIGSENFY reader Sarah Snow needs your votes to help secure a small grant from Skipton Building Society.  She's hoping to win £500 for The Engine Shed, a train related group for children and young people with autism. It takes about ten seconds to vote, so no excuses.
---
A poor worker blames his tool(kits)
The social enterprise sector loves toolkits. Impact measurement toolkits, funding toolkits, legal structures toolkits. There's a toolkit for everything, including a brand new social investment toolkit from UBS. It's very comprehensive, with eight modules taking you through the process of how to raise investment for your organisation.
---
A clean start?
Finally, a couple of job opportunities with social enterprise soap and toiletries manufacturer Clarity (who also run The Soap Co). They are looking two positions – one Head of Finance and one Business Development role. Make sure that you clean up your c.v before you apply (ba dum tish, I'm here all week).
Want to receive this in your inbox every Friday morning? It looks much prettier. Sign up here
What's on at SSE:
Finding New Customers And Making More Sales, London, 25th Sep
Sources of Funding, London, 3rd October
Writing Successful Bids, London, 10th October
Third Sector Digital Leaders, London, starts 25th November
Developing a Fundraising Strategy, London, 3rd November
Working with Corporates, London, 20th November