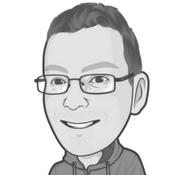 Phew, it's been a busy week. I have done a lot of work. Don't call me a hero, but I've done it all with a cold as well. Remarkable. It does mean that this week's newsletter is a little shorter than usual as I've not had any time to mess around on social media do any research. Some good stuff though, so enjoy the news…
---
Fishy business
Sometimes subscribing to this newsletter does actually pay off. Not often, I know, but occasionally it's actually worthwhile. Today is one of those instances, as we've got free tickets to Teach a Man to Fish's 'Education That Pays' conference in London on 15th November. This year's theme is "Learning for Life: Entrepreneurship, Employability and Skills for Success". If you use the catchy code 100ETPCON2r1p1 when making a booking you'll save anything from £95 – £195.
---
Save save save
The gifts just keep on coming. SSE East facilitator is offering readers of HIGSENFY 20% off the cost of a ticket to Mental Health Awareness training for professionals that she is running in  Colchester on 27th November. You can find further details by clicking the link below. If you'd like to take advantage of the discount email michelle@findyourspark.co.uk and she'll get you sorted.
---
Help wanted
Some job vacancies at SSE. Our school in Cornwall are looking for a part time Finance and Contract Manager based in Truro and in London we are looking for a Learning Manager to manage learning and a Director of Development and External Affairs to direct external affairs and development. You also get to manage me which is a real treat.
---
000
Nobel prize winner and founder of Grameen Bank Prof. Muhammad Yunus will be discussing and signing copies of his new book 'A World of Three Zeros' at a free event at RSA House in London on Sunday 12th November. The book tackles the capitalism and how Prof. Yunus proposes that we can fix it.
---
Saga louts
'Can you be the one to transform ageing in the south west?' is the question posed by the Design Council as they open applications to their Transfom Ageing programme. They want 'ambitious social entrepreneurs to apply their innovative and creative expertise in Cornwall, Devon and Somerset' and offer funding and support to help you do it.
---
Get your diary out
We kicked off our Third Sector Digital Leaders course this week and a number of people have contacted me asking when we are going to be running it in 2018. We've got two courses scheduled for next year: one in April and May and one in November and December. We're limiting each course to ten places so book soon if you want to guarantee your place.
Want to receive this in your inbox every Friday morning? It looks much prettier. Sign up here
What's on at SSE: