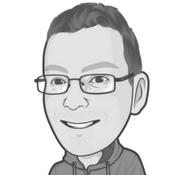 Today is Black Friday but did you know it's also Buy Nothing Day, set up as an antidote to the 'absurd dystopian phenomenon' of Black Friday? Living in London this is impossible to do as every Londoner has to spend at least £4 in Pret a Manger every day as part of the price for living here but I like the sentiment none the less. The organisers suggest that 'if Black Friday does tempt you to go shopping – just remember to DO NOTHING.' Hey, I do nothing 365 days a year, this is a campaign that I can get behind…
Enjoy the news
---
For he or she's a jolly good Fellow
We've opened recruitment to our 2018 Fellowship programme in London. Starting in May, the course will support those who want to move from ideas stage to starting up and running a business (or charity) that benefits people or the environment. We're running taster sessions across London in January.
---
About last night…
While I was at home watching I'm a Celebrity Get Me Out of Here (don't judge me) SEUK were hosting the annual Social Enterprise Awards. Congratulations to all the winners, in particular SSE Fellows Cemal Ezel and Tom Ravenscroft.
---
It's Chriiiiiiissssstttmaaaaaaas (in 31 days) 
It's not just awards ceremonies that SEUK have been organising recently – they've also broken out the ethical eggnog and are rocking around the fairtrade Christmas tree as they launch their 2017 Social Enterprise Gift Guide. It's an excellent place to start your Christmas shopping.
---
Strategy eats non strategy for breakfast
You know the problem with project managers? They are far too capricious. Running around like headless chickens without any planning or design. And that's not good enough, which is why we're recruiting a strategic project manager to work in our London office. It's a meaty looking role. We're also recruiting for a development manager (non-strategic). Deadline for both is midday on 11th December.
---
Guardians of the Galaxy
They run a tight ship over at Big Society Capital. Like a social finance Ironman (Cliff Prior = Downey Jr?) they've been holed up in a cave piloting tools and testing theories and can now unveil their Building Blocks Resource & Support Map, a compendium of articles, guides, tools and resources on all manner of topics such as creating a mission statement, impact measurement and organisational culture. Well worth a look.
---
"I'm also a mento for kids"
Five points if you know where that's from. I don't know if they have mentos in India, but they certainly have mentors – CEO of SSE India Shalabh Mittal has written 'Do you consider yourself a Mentor?', a blog post examining the value of mentoring. It's a good read.
---
Social impact enthusiasts wanted
We may as well stay with India while we're here; Skilled Impact are promoting a Social Entrepreneurship Internship in Hyderabad. It's a cool opportunity to work with a social enterprise accelerator and support them with expanding their support programme across India.
---
Stick to your knitting
Whatever happened to that Brooks Newmark chap that told charities to stick to their knitting? Maybe he'll turn up at Knit Aid's Merry Knitmas Workshop in East London on 14th December. Tickets cost £30, and you'll learn how to knit a chunky snood, hear about the work that Knit Aid do, drink and be merry in an evening of knitting solidarity, woolly warmth and Christmas cheer. All profits go towards supporting Knit Aid's work  with refugees in camps across Europe and the Middle East. (The best part of it all? The yarn is supplied by the company called Wool and the Gang, which is just brilliant).
---
The wheels on the bus go round and round
SSE student Lucy Cooke is crowdfunding for her organisation Commonplace to convert the interior of their double decker bus to make it a flexible and beautiful event space for the people of Manchester. To kick start the process they are hoping to raise £5,500 which would pay for the initial design work and the first public workshop – there are some great rewards, including a photoshoot in the driver's seat (complete with hat!) and a private dinner party on the bus for 10 people, cooked by Real Junk Food Project Manchester.
---
An ethical revolution 
Sam Attard has been in touch about Ethical Revolution, a website and newsletter (and soon to be app) containing discounts and deals on all sorts of ethical products and services. The idea is to make ethical consumerism more affordable by having a single place where conscious consumers can go to find discounts on whatever it might be they are trying to purchase …bringing the price point closer to what it might be when shopping mainstream alternatives. If you'd like to list your products, contact sam@ethicalrevoultion.co.uk
---
I concur
Finalement, I enjoyed 'From inboxing to thought showers: how business bullshit took over'. Choice quote: 'Putting management-speak in its place is going to require a collective effort. What we need is an anti-bullshit movement. It would be made up of people from all walks of life who are dedicated to rooting out empty language. It would question management twaddle in government, in popular culture, in the private sector, in education and in our private lives'. Let's start the revolution…
Take a deep-dive at the article here
Want to receive this in your inbox every Friday morning? It looks much prettier. Sign up here
What's on at SSE: