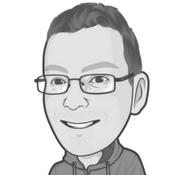 I don't have a lot of time for people who always bang on about being busy. "Yeah, busy complaining about being busy" I'll mutter to myself under my breath while wondering what it is they actually do anyway. In a Venn diagram of workplace annoyances 'busy people' overlap with 'people who have a ringtone and don't just leave their phone on vibrate' and 'people who hit reply all as if they are engaged in an email version of hungry hippos'.
There is a further section to my Venn diagram: 'Massive hypocrites'. It's into this section that I'm inserting myself as I have this week been complaining about being too busy. People at work keep giving me things to do with deadlines attached to them which means that this week's HIGSENFY is a little half-arsed, to use a technical term. Yep, the powers that be at SSE would rather I complete spreadsheets and have meetings and other such things which mean that you, a loyal reader of this newsletter, have to suffer. Don't worry though, I have begun a protest campaign by muttering under my breath and hope that things will soon return to normal…
Enjoy the news
---
No, they aren't named after the cat. I checked. 
Let's start with some funding news. Garfield Weston are celebrating their 60th birthday this year and alongside the balloon, party popper and small bag of Haribo Tangfastics that you'll find in your party bag they are also handing out grants of up to £150,000  'to provide new or improve existing community facilities'. Applications are open to UK registered charities, CIOs, places of worship and state schools only with a total income under £3million.
---
GDPaha.. 
After I slammed GDPR as being boring last week Sarah Doerksen at Catch 22 got in touch with some genuinely useful GDPR related information: the good people at Capacity have put together a GDPR health check tool and a whole glossary of GDPR related terms. They are also running free GDPR workshops in Liverpool.
---
Weekend plans?
It's short notice but tomorrow is StartUp 2018, 'the biggest start-up show of the year'. Run by Enterprise Nation it takes place in at Queen Mary's University in London and includes over 100 expert speakers and inspiring entrepreneurs across 10 stages. Could be worth checking out.
---
I got know-how, party people, I got know-how
10 points to the first person who names that song lyric, no checking Google. If you live near Bristol and want to get some digital know how then Google and Lloyds Bank are running a free ½ day digital skills workshops for small businesses and charities. It takes place on Wednesday 31 January at University of the West of England.
---
now>press>apply
SSE Fellow Alice Lacey is looking for an Account Manager for her fantastic social enterprise now>press>play, which uses a new way of learning to engage children through movement, imagination and emotion. The role is based in the north of England and is paying £35k a year.
---
Pathfinders
Creative entrepreneurs based in London can now apply to Trampery Pathways, a new free programme of support that will 'provide three-months of business support focusing on the entrepreneur as a human'. It looks really good – applications are open until 7th February.
---
Opinions wanted
Good Finance have launched a survey testing a number of new concepts to make navigating the world of social investment easier and want to hear the views of charities and social enterprises – you can complete the survey by clicking the link below and you may win a £100 John Lewis voucher. You may also like to take a look at five tips to get ready for social investment in 2018, a blog they posted late last year.
---
TV star
Finally, SSE Fellow Ben Andrews' organisation Empower was featured on The One Show on Tuesday. Tanni Gray-Thompson looked at how Ben is supporting people with disabilities to access exercise programmes. The segment run between 10:36 and 14:56 on the iPlayer show.
Want to receive this in your inbox every Friday morning? It looks much prettier. Sign up here
What's on at SSE: