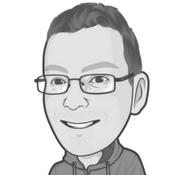 A fresh new look for HIGSENFY – I've decided to slim down for the summer and lose some of the images which tend just to show up as big red x's anyway. You could say that we've had an x-odus. You probably shouldn't though, if you want people to like you.
Hopefully you like the new design and let me know what you think. (On the blog this makes no sense: sign up at bit.ly/ssenewsletter to see what I'm talking about).
---
Little red corvette
Because I grew up with a great deal of concern about the contribution of the ever increasing numbers of cars on the road towards climate change / because I'm lazy (you choose which seems more likely) I never learned to drive. This has meant that I've never been able to embark on a road trip, until now. Social Enterprise UK are strapping on their seatbelts and touring the land on #SocialSummer2018, a virtual tour showcasing social enterprises and community businesses you can visit over the summer months.
---
For Pete's sake
They certainly have them working hard at SEUK. This week they've also opened up applications for the 2018 Social Enterprise Awards. There are fourteen categories this year to enter.
---
Staycation
Earlier this week I sent out an email with details of all of SSE London's summer workshops – if you missed it (quite possible, considering we suffered an IT meltdown as soon I pressed send) never fear, I made web page with everything you need. It includes a brand new 'Fundraising from Trusts and Foundations' course.
---
N17
Beyond being the home of the world's greatest football team, Tottenham is also the site of the Tottenham Community Press, a community newspaper covering all the goings on in the area. The paper is run by Social Spider, a social enterprise founded by SSE Fellow David Floyd and they are now looking for a new Editor. It's a four day a week role and is well suited to someone who is passionate about local journalism, has a flare for writing and is enthusiastic about working with local community groups.
---
Twenty questions
Social enterprise Renaisi are celebrating their 20th anniversary this year and as part of the celebrations they've published twenty essays from a whole host of sector luminaries answering the question 'what does it take to change a place?'. That's your afternoon sorted.
---
Because we are your friends
Friends Provident Foundation have opened up applications to their Building Resilient Economies grants programme. The programme 'supports the development of local economic resilience through projects across the UK by backing community solution'. They've split the funding into two pots – 'systems change' and 'local economic resilience'. There's absolutely loads of information on their website and to be honest I've not had a chance to go through it all. I do know that applications need to be in by 2nd July though…
---
Nightcrawlers
SSE Fellow and artist Michelle Baharier is hosting Suffragette City, a summer solstice night walk in London on 23rd June at 11:45pm. Covering 3.2 miles the walk will engage you in the obscure stories and hidden legacies of women in London's Southwark, Lambeth and Westminster streets. It's free to take part.
---
An extra pair of hands
SSE student Lucy Elkin has been in touch to ask if any readers would be able to offer a very short work-placement to someone struggling to get back into work after a long career gap.
Lucy's organisation myworkhive is developing a new type of 'returnship' for parents, carers, the over 50s, and people with health conditions or disabilities, giving them the the chance to brush up their skills, rebuild their confidence, or try out a new career direction. In most cases the work can be done remotely.
If you'd like to find out more email lucy@myworkhive.com or take a look here.
---
Money money money
SSE and Good Finance are hosting a free 45 minute webinar next Wednesday 13th June at 2pm discussing how to develop your income from trading and sales. You'll discover the do's and don't of developing trading and how to go about it, why it's important to develop diverse income streams, and where you can access support. The webinar includes a Q&A with SSE fellow Meave Darroux, founder of Brilliant Parent and Brilliant Women.
---
We want your views
Our comms team are doing something called a 'brand perception survey' and would like your thoughts about how you perceive SSE. It takes about five minutes to complete and you can tell us what celebrity you think we are most like.
---
Job opportunity
SSE student Kate Cotterell is currently recruiting an Operations Coordinator on a one year maternity cover for her organisation Altru Creative Education, in Liverpool. Altru is a creative education organisation specialising in drama to build confidence, develop skills and deliver messages. The role pays £17k and the closing date to apply is 21st June.
---
Want to receive this in your inbox every Friday morning? It looks much prettier. Sign up here
What's on at SSE: