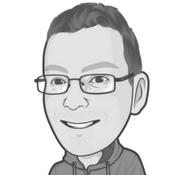 Aren't we all glad that GDPR day is finally here? One possibly overlooked positive of your inbox being obliterated over the last few days: you can now avoid going to meetings for months on end because you are 'too busy reviewing privacy policies that people have sent me'.
After ten days on leave I'm absolutely drowning in (771!!) emails – if you've sent something over to be included in the newsletter and I've not replied or included it this week I'm not ignoring you, I just haven't caught up yet. Too busy skipping meetings by reading privacy policies…
Enjoy the news and have a super bank holiday weekend.