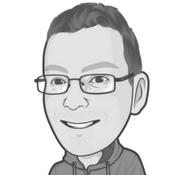 It's that weird time of year where it feels like you should be winding down for Christmas but work carries on regardless. So inconsiderate. Probably a good thing for me though, otherwise this would be a fairly blank newsletter…
If you haven't, please don't forget to complete our training survey – today is the last day to fill it in.
Enjoy this week's news, and have a great weekend.