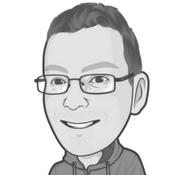 Twas the morning before the night before Christmas and all through the house (office), not a creature was stirring, not even a mouse. Actually, that's probably not true because the SSE office has regular visits from our rodent friends. In fact they are probably the only things stirring in the office at the moment, I'm not there this morning but based on previous years the only activity will be people wondering whether they'll be allowed to go home at lunchtime. Come on people, you're paid to work…
For the rest of you, sit back, relax and wind down – only a few hours to go! This is the last newsletter of 2017, so have a super Christmas and see you in the new year.
---
If you are still hunting for that perfect Christmas gift for someone (or even for yourself) nothing screams out 'mistletoe and wine' like buying them a place on our 3 day 'Comprehensive Guide To Developing Your Fundraising Strategy' course which begins in February. It really is the gift that keeps on giving.
---
The boffins at Nesta have been staring into their crystal ball to make ten predictions for 2018. Sadly 'Tottenham Hotspur winning the Champions League' doesn't appear to be on their radar.
---
Start Up Croydon are working in partnership with The Platform, UnLtd, University of Chichester, and Croydon Council to offer a six month Start Up programme for people not in work to set up new social enterprises and to gain the skills to move into employment. The next group runs in March 2018 in Brighton, Chichester and Croydon. It's free to attend and comes with £500 towards startup costs.
---
Our friends at the Action Learning Centre (who run our fantastic Action Learning Facilitator training course) are running open peer learning sets (both face to face and online) and are looking for new people to take part in 2018. If you're interested in finding out more you can download a flyer by clicking the link below – they are also offering a no obligation 'give it a go session'.
---
SSE Fellow Becky John has launched 92 Minutes, a brand new communications agency supporting women's, social and charitable organisations to get themselves heard – anything from live tweeting an event to a few weeks of social media to an ongoing campaign. They can also provide website management, blog writing, and newsletter management. Details in the link below, and they will offer special rates to SSE students and Fellows…
---
Congratulations to Michelle Pritchard, Learning Manager at SSE East of England and an SSE Fellow who has been named one of JCI (Junior Chamber International) UK's Ten Outstanding Young Persons of 2017. The award recognises young people who excel in their chose fields, creating positive change in their communities and across the
globe.
---
SSE Fellow Simone Kidner has become one of the inaugural Fellows in the Edmund Hillary Fellowship and recently presented at the New Frontiers summit in New Zealand about her plans to build on her learnings, bring her entrepreneurial spirit and drive to New Zealand, and build a new community that looks after entrepreneurs.
---
Finally, if 2018 is the year that you find a new job The Platform in Brighton have an exciting opportunity. They are looking for a Head of Social Enterprise to manage and develop their social enterprise support delivery and drive the growth of the social enterprise sector in the city and beyond. It looks a fantastic job!
---
Want to receive this in your inbox every Friday morning? It looks much prettier. Sign up here
What's on at SSE: